Cricket Terms
In this glossary, we have collected all possible Cricket Terms, rules, terms and conditions of the game of cricket. Knowing the conditions of the game of cricket will allow you to bet on cricket more confidently, as well as use cricket tips (advices) and predictions. We explain what certain words mean and how they are used in cricket. Terms are added periodically, so this section is dynamic. The words in the list are arranged in alphabetical order, some of them overlap in meaning with each other.
Cricket Terms, Definitions and Conditions: Cricket Glossary, Thesaurus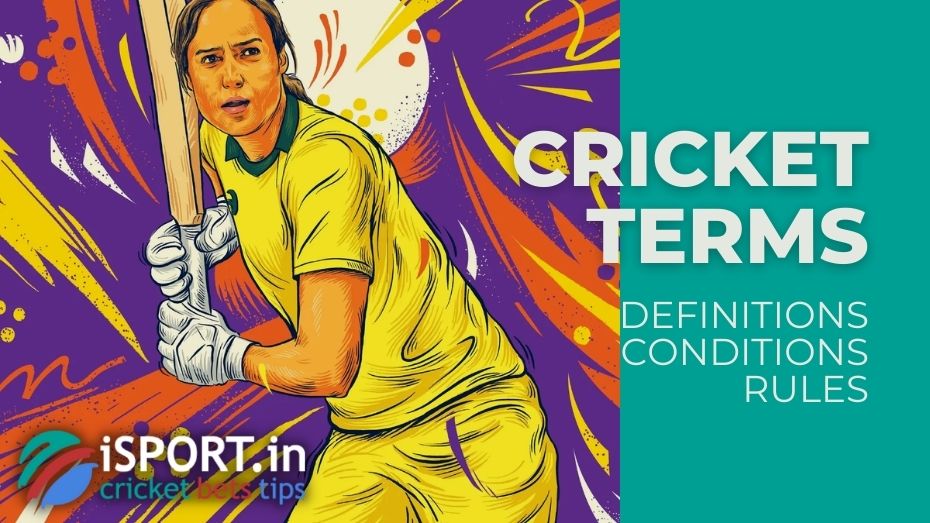 Every person who likes absolutely any kind of sport wants to know absolutely everything about it. Of course, we can talk endlessly about the whole sport. Our task is to understand cricket. We have already written about the basic laws and definitions. In this article, we will try to understand the specific phrases and terms of the popular game. To do this, we will use a book already written by a linguist – Michael Rundell, The Wisden Dictionary of Cricket and some other sources of cricket terms.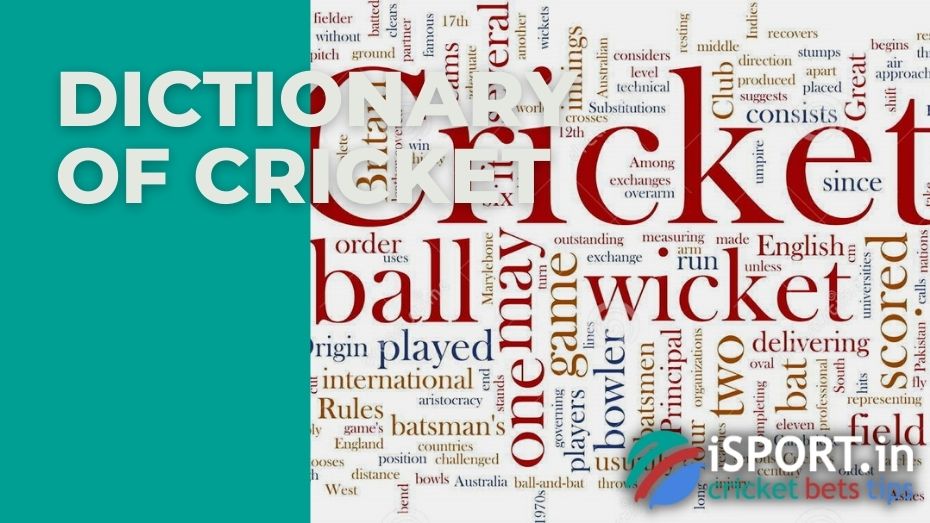 Dictionary of Cricket: cricket Terms
Michael Rundell is an English linguist and lexicographer and honorary doctorate from Coventry University. He was one of the first to move reference resources from print media to digital. Since the 1980s, he has been writing and editing numerous vocabulary projects. Thanks to Michael, the 3rd edition of The Wisden Dictionary of Cricket was published in 2006. We will talk about it mainly in this article.
Before you start writing phrases and definitions, there are two important notes. First, the words will not only come from Michael Rundell's book. Secondly, they will go in random order (not alphabetically).
Cricket Terms: FAQ
How to use Cricket Terms?
This is all the existing Cricket Terms?
I heard the word when watching the match, but it is not in the list of Cricket Terms. Can I send it to you?