Cricket Terms
In this glossary, we have collected all possible Cricket Terms, rules, terms and conditions of the game of cricket. Knowing the conditions of the game of cricket will allow you to bet on cricket more confidently, as well as use cricket tips (advices) and predictions. We explain what certain words mean and how they are used in cricket. Terms are added periodically, so this section is dynamic. The words in the list are arranged in alphabetical order, some of them overlap in meaning with each other.
Cricket Terms, Definitions and Conditions: Cricket Glossary, Thesaurus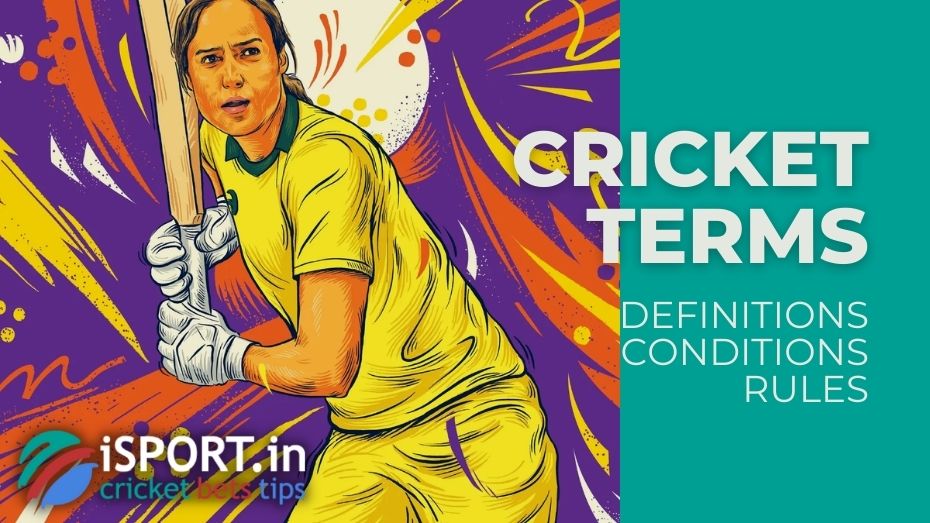 Cricket Terms: FAQ
How to use Cricket Terms?

All Сricket Terms are arranged in alphabetical order. Find the term you are interested in and read more about it in the article at the link.
This is all the existing Cricket Terms?

No, cricket has a very large terminology. We have collected basic Cricket Terms for general understanding. But the glossary is constantly updated and supplemented.
I heard the word when watching the match, but it is not in the list of Cricket Terms. Can I send it to you?

Yes, of course, and we will be grateful to you for this! Use any feedback form on the website or write to the mail cricket@isport.in to our cricket expert Nisha Bhavani and we will include the word in the glossary of Cricket Terms.