Seam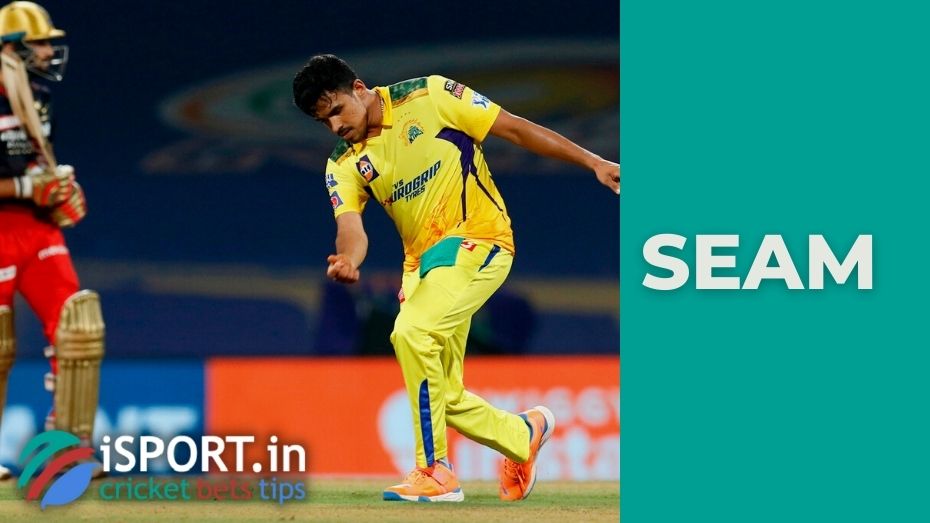 Seam is a cricket term used as a definition for:
a relief line passing along the circumference of the ball (as an object);
deflection of the ball from the trajectory, after bouncing off the ground, hitting the seam (as an action).
In this case, it is worth understanding that a cricket ball is not an ideal spherical shape but consists of two prefabricated parts (pieces of leather), which halves are connected by a circular stitch called the seam.
Naturally, this area stands out for its elevation above the general level of the projectile surface. This leads to another definition that characterizes the deviation of the trajectory of the ball's flight to the side if it lands on the seam.