Cricket Organizations
International Cricket, like any other popular sport, requires serious organizational and managerial work. For this purpose, Cricket Organizations were created. The functions of many Cricket institutions in the countries include the management of national cricket teams. In addition to organizational functions, organizations carry out important work to popularize cricket around the world.
Cricket Organizations: what organizations organize and manage cricket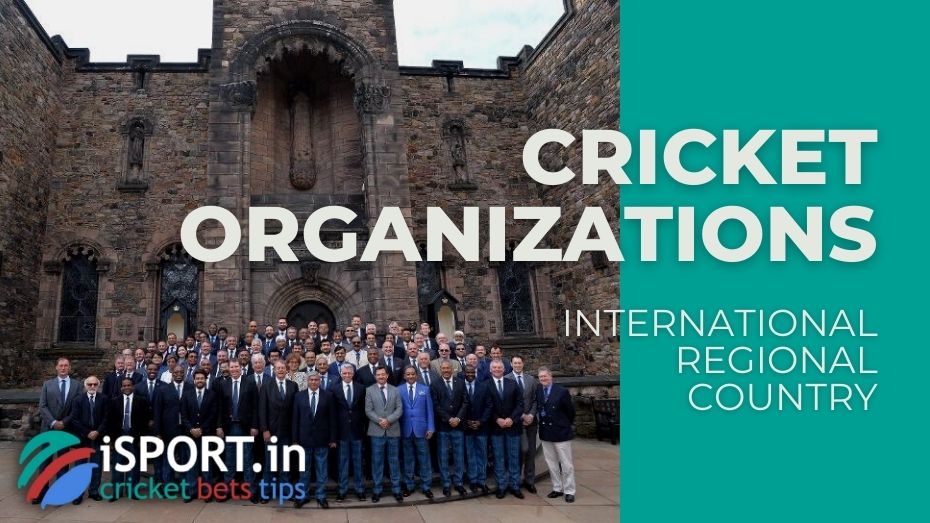 Cricket Organizations: FAQ
Which of the Cricket Organizations is the main one?

The global governing body for cricket is the International Cricket Council (ICC). Read more about it in a separate article.
What Cricket Organizations are there?

There are five regions in world cricket: Africa, Americas, Asia, East Asia Pacific and Europe. Each of these regions has its own governing body. Also, separate Cricket Organizations have been established in each country that is a member of the ICC.
What are Cricket Organizations for?

Cricket Organizations perform organizational and managerial functions for the successful development of cricket.