Single wicket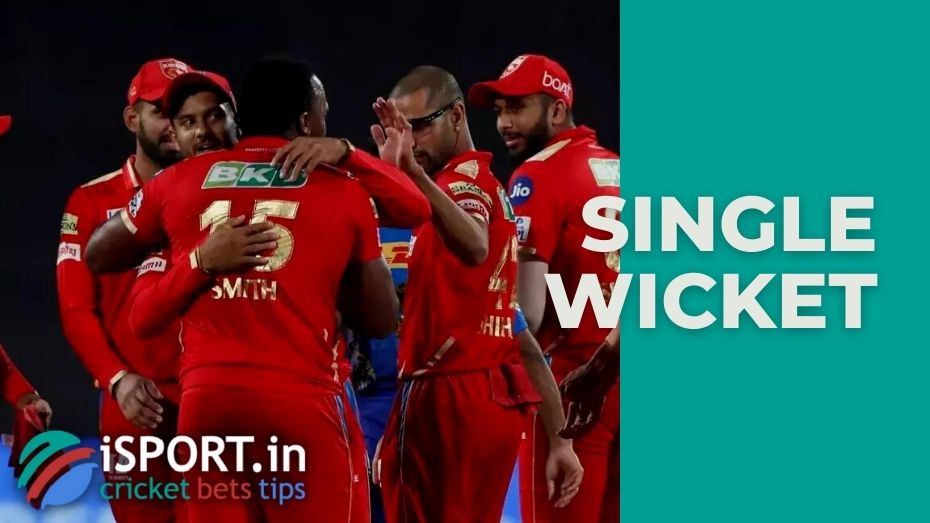 Test cricket is considered the most difficult format of the game because matches here can last up to five days. A little easier than ODI, and the easiest and fastest international format of the game is Twenty20. But cricket has been such a popular sport for many decades that it has many more formats, some are still played, and some have long become history. One of these formats is Single wicket.
What is a Single wicket in cricket?
This is a version of cricket in which two participants, playing against each other, alternately play the roles of a batsman and a bowler while the other players are on the field. Each innings includes one wicket and a limited number of overs (usually two or three).
The basic rules of the match in the single wicket format are as follows:
The rules of this format of cricket in the part that concerns such fundamental things as the method of determining the winner, scoring points, naming the players' positions, coincide with any other format of a cricket match.
The name of the single wicket format does not refer to the shape of the wicket (it remains unchanged) but to the fact that individual players, not two teams, compete in a match.
As a rule, the game involves from 16 to 12 cricketers who play against each other, divided into pairs.
In the first round, player A plays against player B. First, player A serves, and player B hits, and then they switch roles. The one who scored more points, or the one who was able to knock out the opponent, goes to the next round.
If there are 16 cricketers in the game, then 8 go to the second round, and so on until the winner is determined.
During the round, some players are on the field as fielders (including as a wicket-keeper), some are preparing to play the role of a batsman or bowler (for example, putting on ammunition).
This format was popular in the XVIII century; it was played even more often than classic cricket, where two teams competed. Later, there was a lull, and in the first half of the XIX century, the game became popular again. The problem with this format was that there was too much match-fixing here when athletes wanted to earn extra money on bets.
Over time, this format was replaced by other, classic formats, and now Single wicket is played, for the most part, at the amateur level.