Jockstrap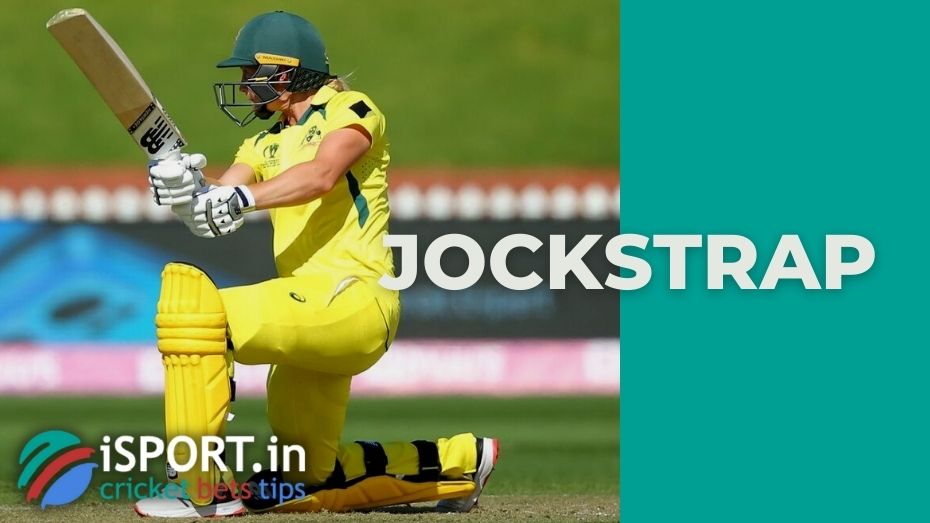 Despite the apparent safety, cricket is a rather traumatic game. The ball may accidentally fly the wrong way, or the athlete will fall during the runs – there are quite a lot of options for getting injured. That is why cricketers have special equipment that reduces the risk of damage during the game to a minimum. One of the most important elements of protection is jockstrap. We will tell you more about this part of the cricketers' equipment in this article.
Jockstrap: what is it, and what is it used for
The part of the athlete's equipment designated by the word "jockstrap" is special underwear used to protect the groin area in various contact sports or other types of physical activity where this part of the body may be affected. There are also other words for this type of protective equipment: cup, groin guard, supporter, athletic supporter and others.
The design of the jockstrap is quite simple: this element of protection consists of a belt (most often elastic), a special pocket to protect the groin area from bumps and other injuries, as well as two elastic belts that are attached to the left and right side of the belt on the hip. Modern jockstraps are usually made of cotton and spandex, and an elastic waistband allows you to apply the equipment to people of various physiques.
What sports activities use jockstrap? In fact, this list is very extensive. Let's give as an example several sports where it is used:
Cricket (usually – in the equipment of a batsman and wicket-keeper);
ice hockey;
baseball;
paintball;
horse riding;
boxing and other types of martial arts;
football and so on.
It is noteworthy that the protective bowl can be hard or softer depending on the sport where jockstrap is used. For example, football players use a softer version of this protection element since it is important for them to maintain mobility during the game.
Jockstrap: the origin of the name
The origin of the common term "jockstrap" has a completely uncomplicated and simple history. This concept has been known since 1891 and, according to researchers, is an abbreviation of "jockey strap". It was from the merging of these words together that the modern, understandable and familiar concept came about. This item of clothing was first developed for riders and couriers working on bicycles (or, as they are also called, "bicycle jockeys").
Jockstrap: the history of the protective element
The jockstrap has been acquiring a modern look for a long time; this part of the equipment has been constantly improved. And its history began in 1874 when this element of protection was invented by C. F. Bennett of the Chicago sporting goods company Charm & Smith. It is an obvious historical fact that the jockstrap was designed specifically to ensure the ride comfort of bicycle jockeys working on the paved streets of Boston. Some time passed, and in 1897, the newly created C. F. Bennett company Bike Web patented the invention and began mass production of the Bike Jockey Strap.
Time passed, the sport developed, and, of course, the production of sports equipment did not stand still. Today, jockstraps are produced for various sports, ranging from cricket and baseball to football and weightlifting. All of them have different designs and features; they are produced by numerous companies located around the world.
It is noteworthy that jockstrap was used not only in sports, but also, for example, in medicine of the early 20th century. The invention called Heidelberg Electric Belt is a low-voltage electric jockstrap. At that time, it was believed that such an unusual thing could treat various kidney diseases, insomnia, and so on. However, this statement was later abandoned, and in the modern world, the jockstrap is used mainly in sports. But it is also used in medicine, only for more practical purposes, for example, recovery after injury and surgery.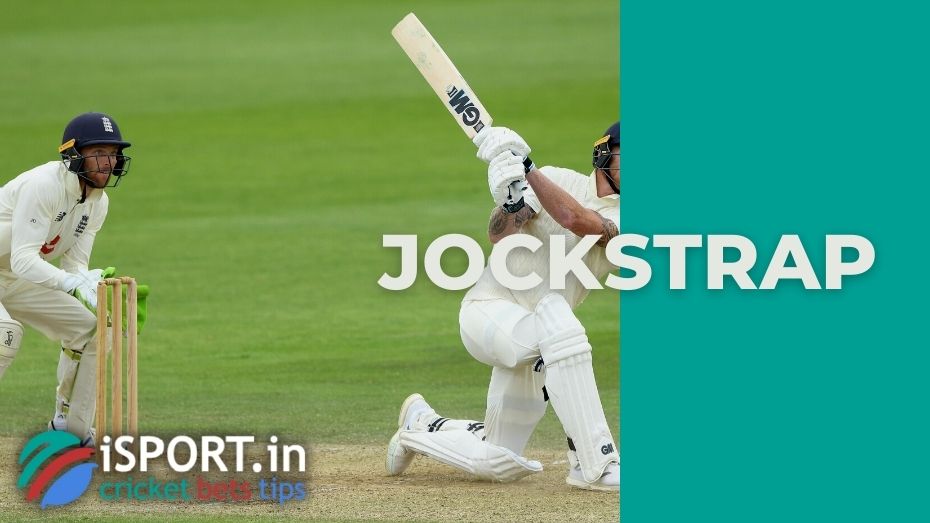 Jockstrap: design and protective bowl
The jockstrap has a mostly monotonous design, variations of which are manifested only in details such as the belt's width and the type of fabric. Some jockstraps are developed specifically for certain sports, which, of course, affects the appearance of this element of protection. For example, there is a narrow belt in the equipment of athletes engaged in swimming, and hockey players have adjustable elastic belts and garter clips that hold hockey socks in place. In addition, jockstraps can have a special layer of fabric that plays the role of protecting an athlete from the wind when practicing winter sports. Interestingly, jockstraps are not only of the most ordinary design but also branded. However, they perform basically the same protection function.
An alternative to the jockstrap is the jock brief or support briefs, which have a wide belt, like the jockstrap, combined with a full seat and are made of elastic support material.
Interestingly, the prototype of the design of this protective equipment has been known since the times of medieval Europe. This kind of underwear was available. As it is not difficult to guess, even then, jockstrap was used to protect the groin area and was widely used when riding by cab drivers and so on.
Protective bowls provide additional protection in contact sports. Usually, this part of the jockstrap is made of hard plastic or steel with perforations for ventilation. At the same time, the protective bowl is not always so hard: for sports with a low level of contact; a more flexible and comfortable soft bowl is offered. It has a solid appearance and a soft lining.
In cricket, such a means of protection has a specific name – "box". The batsman and wicket-keeper usually wear it, but in certain cases, other fielders can also be provided with this protection element. For those players who are away from the batsman, the "box" is rarely used since it will hinder their movement and running, but in the case of a batsman, all the advantages of this protection outweigh the disadvantages. This is obvious because an injury in the groin area can be treated for a long time, and the consequences can be irreparable at all.
Cups for some types of martial arts have a belt and straps attached directly to the cup. This design is designed to be worn over a regular jockstrap.
The analog of jockstrap is also designed for women, and it is called "pelvic protector". Its inventor is Ronald Paramore. Naturally, its function is exactly the same as in the male element of protection, and women use this equipment in contact sports (for example, in women's fights without rules). A pelvic protector fits the body tightly and is usually reinforced with a rigid material.
As you can see, the jockstrap is a very simple-looking but complex in design element of protection in various sports, including cricket. Its presence makes cricket a safer game for both professional cricketers and beginners.