Kolpak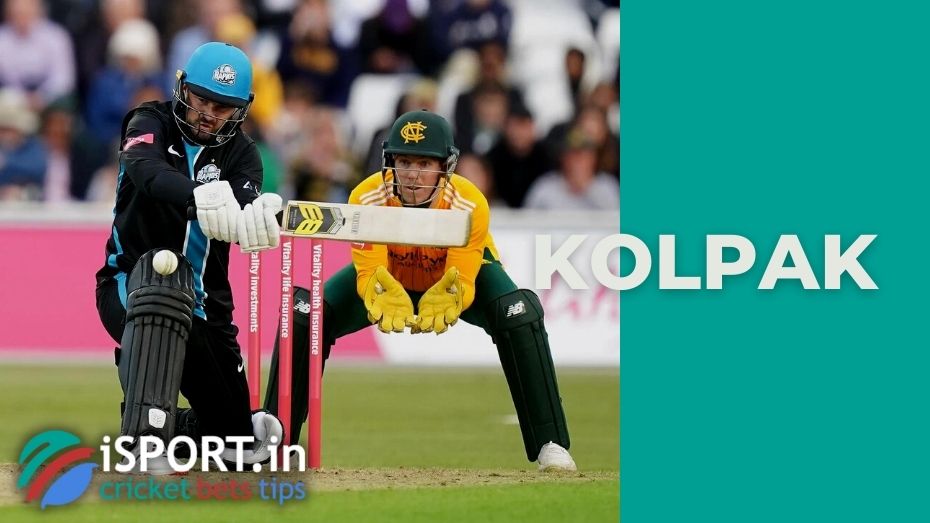 Kolpak, or Kolpak ruling, is a legal precedent named for the Slovak handball player Maros Kolpak. The athlete lost his contract with the TSV Ostringen club, as the team had exhausted quotas for foreign players – citizens of countries that are not part of the EU. Kolpak asked the European Court to reconsider his case, explaining that he was a resident of Germany, and Slovakia had already signed an Association Agreement with the European Union by that time.
Having considered the player's appeal, on May 8, 2003, the European Court ruled to grant the request. Citizens of countries that have entered into a free trade agreement with the EU and / or have signed an Association Agreement were officially allowed to work in any EU country legally.
Quick precedent is our application in cricket. South African cricketer Claude Henderson seized the opportunity by signing the Kolpak agreement in 2004, which effectively ended his further international career and allowed him to prove himself in the English County Championship. Later, Dwayne Smith took a similar step, joining the Sussex team. Subsequently, this measure only gained popularity since Kolpak actually opened the doors to the EU for players from more than a hundred countries of the world.
The Kolpak Ordinance can be used by citizens of ANT states (Africa, Caribbean, Pacific) that have signed the Cotonou Agreement with the EU. At the same time, it is worth noting that the preparation for the Brexit has made its own adjustments to the current state of affairs: the UK Foreign Office has introduced several restrictions for foreigners, according to which the applicant must have either a valid four-year work permit or a certain number of international appearances. After seven years in the County Championship and citizenship, adult cricketers may qualify for the England national team.
In addition, the England and Wales Cricket Board pays clubs £ 1,100 less for each County Championship game played and £ 275 less for each one-day match if there is at least one Kolpak player in the squad. The organization's main goal, in this case, is to prevent a massive influx of foreign players into the County Championship.
It is noteworthy that cricketers born in territories that still nominally belong to Britain are not required to use the Kolpak ordinance and can compete in the County Championship locally. So, for example, a native of Anguilla, Omari Banks, who played for the West Indies national team, received the right to join first to Leicestershi re and then to Somerset on the same rights as the British.
More than sixty cricketers have taken advantage of this opportunity since the Kolpak regulation came into effect. In particular, over the past decade, the County Championship has been joined by:
Player – Nationality – County Championship Team – Transfer Year
Niall Mackenzie South Africa Hampshire 2010
Johann Myburgh South Africa Hampshire 2011
Gareth Roderick South Africa Gloucestershire 2012
Avshell Prince South Africa Lancashire 2013
Brandon Nash Jamaica Kent 2013
Kyle Jarvis Zimbabwe Lancashire 2013
Colin Ingram South Africa Glamorgan 2014
Alviro Petersen South Africa Lancashire 2015
Brandon Taylor Zimbabwe Nottinghamshire 2015
Fidel Edwards Barbados Hampshire 2015
Richard Levy South Africa Northamptonshire 2015
Ravi Rampol Trinidad and Tobago Surrey, Derbyshire 2016
Hardus Viljoen South Africa Derbyshire, Kent 2016
Simon Harmer South Africa Essex 2016
Stiaan van Zyl South Africa Sussex 2016
Tino Best Barbados Hampshire 2017
David Vies South Africa Sussex 2017
Darin Smith South Africa Derbyshire 2017
Grant Elliot New Zealand Warwickshire 2017
Kyle Abbott South Africa Hampshire 2017
Riley Rossow South Africa Hampshire 2017
Marchant de Lange South Africa Glamorgan 2017
Shivnarin Chanderpole Guyana Lancashire 2017
Heino Kun South Africa Kent 2018
Morne Morkel South Africa Surrey 2018
Blessing Muzarabani Zimbabwe Northamptonshire 2018
Wayne Pernell South Africa Worcestershire 2018
Duanne Olivier South Africa Yorkshire 2019
Miguel Cummins Barbados Middlesex 2019
It is interesting: experts note that the Kolpak ruling negatively affects the competitiveness of several leagues and national teams, including the South African one. So, local fans took the move of Duanne Olivier very painfully, who proved himself to be excellent in the Mzansi Super League and showed outstanding results in test matches against Pakistan. However, in fairness, it is worth clarifying that this is the regulation itself and the strict racial quotas that operate in South Africa (for example, 60 percent of the players in the National Academy must be black).
You can bet on your favorite team with 1win promo code.