Walking wicket in cricket – what is it?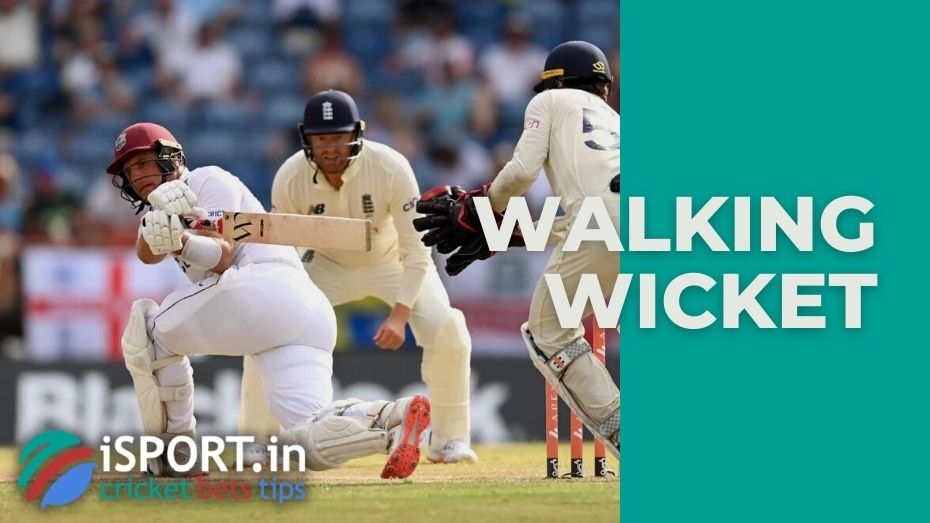 It is difficult to overestimate the importance of such a player as a striker in a cricket match. This batsman must not only earn runs for his team, but also protect the wicket, hit the ball in such a way that the opposing team cannot return it to the game for as long as possible. A striker batsman, who, to put it mildly, does not meet the expectations of his team, is called the offensive nickname Walking wicket.
What is a Walking wicket in cricket?
So, this expression, of course, does not mean a wicket that literally moves across the field.
A walking wicket is a very bad batsman who plays, nevertheless, in a professional league. Most often, this is the name of a player with a batsman averaging rating below 5. This term can also be used to refer to a good player who is not in the best shape. As a rule, such a player enters the field one of the last.
This expression is commonly used; it is used by both players and commentators, as well as fans.
Who is actually a Walking wicket?
There is nothing pleasant for a cricketer to be called by this phrase. And no one is trying to get into this rating either. And the history of cricket, for the most part, wants to remember about the victories, about the ratings of the most successful players, on which the rest should be equal.
But to understand which of the batsmen in history is a real walking wicket, it is necessary to look at which of the batsmen during their career earned the least runs, received the most duck and brought their team the least benefit in the role of striker. Opinions may vary here because you can call a player the worst in history, given completely different indicators. We will tell you about several cricketers who could claim this title.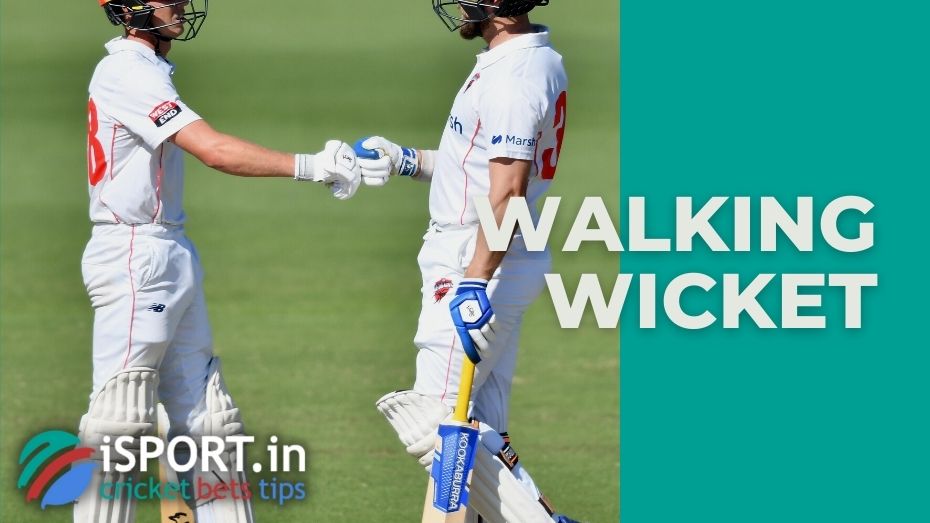 Lahiru Thirimanne (Sri Lanka)
He played international cricket and was the captain of the team in the ODI format. Lahiru was excluded from the national team due to poor performance and later resumed the game quite successfully.
Lahiru started his international career in 2010 in ODI matches, and later, in 2011, he made his debut in test cricket. In the first innings, he was able to earn only ten runs, after which he was knocked out. However, in his eighth test match, he earned 91 runs in the match against Australia, and it seemed that things were going well. The next figure was even higher – 155 runs in the match against Bangladesh. Later, in 2014, during the Asia Cup, Lahiru became the best player of the series.
But then the problems started in the game. A number of unsuccessful performances led to this player not being included in the Sri Lanka national team in 2016. To illustrate how much the player's results have fallen, let's turn to statistics. For a batsman who has played 50 or more innings in test cricket, entering the field in the top six, the average of Lahiru is exceptionally low – 22.06. Before that, the lowest indicator was the statistics of Javed Omar at the end of 40 matches in the test format. Definitely, at that time, this player deserved the title of the walking wicket.
In July 2017, he was included in the squad for a training match and later returned to the team and started playing again. Things got better, and in 2021, Lahiru earned his second hundred in test cricket.
Good results have led to the fact that his average has become equal to 23.43. So he no longer leads the rating of the worst batsmen but is in fifth place.
Chris Martin (New Zealand)
He is often called the worst batsman in the history of international cricket, a real walking wicket. He started playing in 2000 and finished his career in 2013. Of course, Chris is a legend of international cricket. Firstly, as an incredible bowler. Secondly, as an absolutely disgusting batsman. To begin with, he was knocked out 36 times in a test match without earning a single point. In total, in 71 test matches, he picked up the bat 104 times. The reason for pride is that he was not knocked out 52 times out of 104. But the way he hits the ball can hardly be called exemplary. In test matches, Chris earned only 123 runs. Just once in a test match, he scored more than ten runs in an innings. It happened in the game against Bangladesh, so Chris's best score is 12 runs in an innings.
Courtney Walsh (Jamaica)
He played international cricket from 1984 to 2001 and became not only one of the best and fastest bowlers, but also one of the worst and most useless batsmen. He holds the record in the history of international test cricket for the number of ducks received (43 times). Despite this, Courtney was the captain in 22 test matches, took 519 wickets and won 963 runs. But only twice in his entire career has he earned more than 30 runs in an innings.
Pommie Mbangwa (Zimbabwe)
He leads the rating of the Lowest Batting Averages with a score of 2.00. This player, who is often called a walking wicket, took the field from 1996 to 2002. He played 15 matches, earned 34 runs and took 32 wickets. He was excluded from the national team for low performance. Despite this, it is worth remembering that Pommie is one of nine Zimbabwean players who were able to take 30 or more wickets. Now, this cricketer has finished his career and has become a sports commentator.
As a rule, Walking Wickets in international cricket are not hopeless players but talented bowlers who do not feel well in the batsman's position.