All Out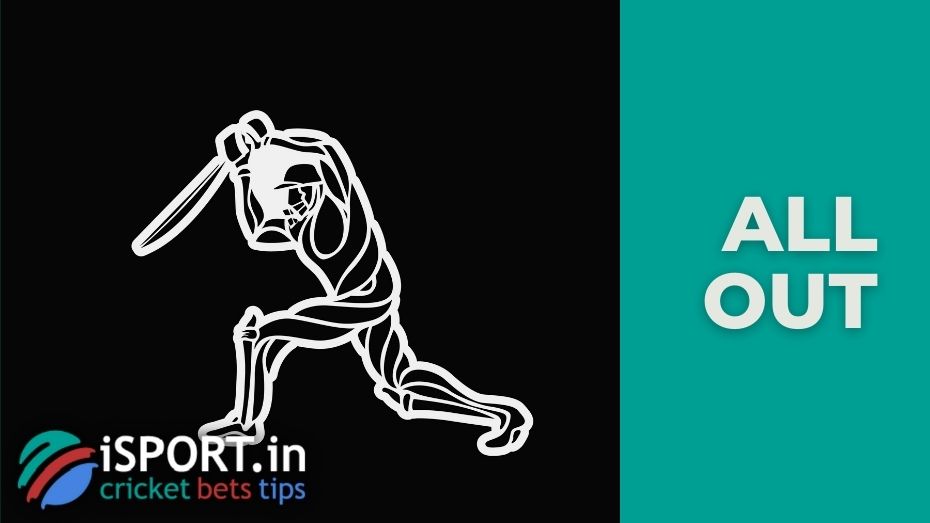 We continue to get acquainted with popular expressions in cricket. All Out is not quite the right term. In cricket, the game is divided into innings. When only one batsman remains on the field, the umpire says, "All out".
All Out: the basic meaning
Usually, one of the players of the defending team remains after all the wickets have been used. Sometimes the reason for the shortage of players is their injuries or other circumstances. It is important to understand that one batsman cannot stay on the field. If this is not the finish of the match, then the game continues. In the next round, the team that defended gets the right to be bowlers.
All Out: additional meaning
In England, there is a website dedicated to cricket called alloutcricketcoaching.co.uk . On it, you can find announcements of practical and theoretical cricket classes for children, adults and professionals. Parents can choose for their children to rest in camps with a cricket bias or just a sports bias. This site also actively talks about the development of cricket in England.
From 2002 to 2017, the monthly magazine "All Out Cricket" was published, which was part of the media holding company Trinorth Media. Its founder was Matt Thacker, and its editor-in-chief was Phil Walker. In 2012, Phil Walker's place was taken by John Stern. In 2017, it was decided to close the magazine. The team that worked on its publication revived the "Wisden Cricket Monthly" magazine.