Skyline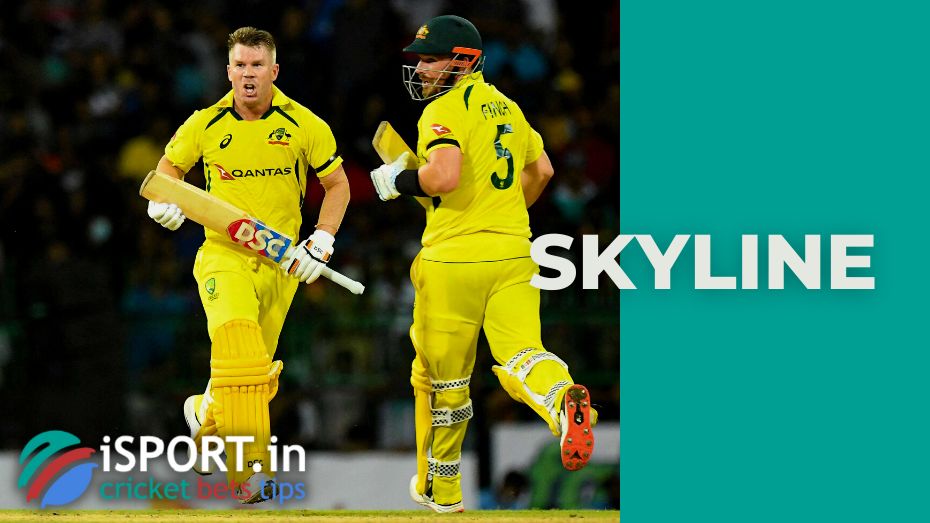 Skyline / Manhattan is one of the most popular cricket charts, showing how points are scored throughout the game. Skyline is a histogram with X (overs) and Y (runs per overs) directions. The visual similarity of the graph to the skyline against the backdrop of the skyscrapers of Manhattan was the reason for the appearance of this name.
The Manhattan chart compares the scoring progress of two teams from over to over, thereby showing step by step the progress of opponents at different stages of the game.
Success in a match today depends on teamwork. Gone are the days when individual statistics were the only option for efficiency on the pitch without assessing the contribution to the game selectively. Every ball is documented, including information about its trajectory, the landing zone, how it was scored and even its distinctive parameters.
True, some viewers agree that this only complicates the gameplay, presenting too many unknown parameters to ordinary people. On the other hand, others agree that deeper insight and analytics are the perfect complement to a beautiful game.
Cricket has never been as popular as football or basketball, for a very simple reason – it is a long game and, more importantly, it has too many rules and difficulties. Thus, analytics help to create additional interest in cricket, making it more understandable. Let's say the skyline allows viewers to receive data on past meetings even after a game week.
You can bet on your favorite team with 10cric promo code.