Cherry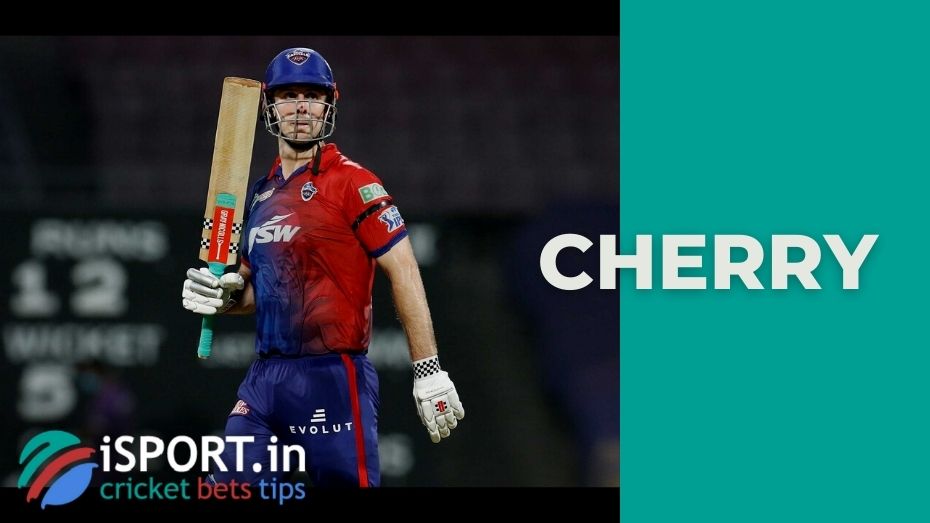 This word means a ball in cricket. There is no other meaning of cherry, specifically in this sport. Therefore, in this article, we recall general information about professional balls, and also we will describe one instructive and ugly case that occurred in the international arena in 2018.
Cherry – general information about the ball
A cricket ball is a hard ball consisting of a cork core wrapped with a cord, on top of which a leather cover is also sewn. Different balls are used in different tournaments, in different countries:
In test and first-class matches, a red ball is traditionally used for playing. It is because of the red color that it is also called cherry;
Many one-day matches use white balls. This is done specifically to see it in the dark;
Pink balls are also widely used. This is done to contrast with white clothes.
For training sessions and other unofficial matches, of course, you can use other balls (but preferably with the same size). There is also an alternative option: this is a yellow ball for the game. A tennis ball is taken and wrapped in several layers of sticky tape, usually duct tape. Because of this, the ball becomes harder and smoother.
Because of the ball, various injuries and even deaths occurred earlier during the match. Therefore, today, key players must necessarily have protective equipment.
By the way, here are the basic rules for the ball, for violation of which you can get a fine or disqualification:
The player is forbidden to rub any liquid substances into the ball, except saliva and sweat;
It is forbidden to rub the ball on the ground;
It is not allowed to pick the ball with your nails, rub it with any rough object;
It is also forbidden to lift the seam of the ball;
Since 2020, it is forbidden to wet the ball with saliva (due to the COVID-19 virus).
All these forbidden rules can change the trajectory of the ball, make its flight unpredictable.
Cherry – an episode in one of the matches
Naturally, the rules exist to break them. A very curious case occurred at a test match between Australia and Thought Africa in 2018. On March 25, the third day of the international game was held in Cape Town. The score in the series at this point was 1: 1; Australia lost the last match; they needed rehabilitation.
So, during one of the draws, Australian cricketer Cameron Bancroft wiped the ball with an unknown yellow rag and hid it in his pants. The referee noticed this, and when he asked to show that he had it, he took an ordinary napkin out of his pocket (he explained this by saying that he was polishing the ball, and the rules do not prohibit this).
But, thanks to the video replays (DRS system), it was determined that the player violated the rules. He rubbed the ball not with a napkin but with sandpaper and only one side (so the ball had to change the flight trajectory during innings). Cameron Bancroft did not deny it and confessed everything. However, later other circumstances of this episode were revealed. Other players from Australia also knew about sandpaper: captain Steve Smith and vice-captain David Warner.
An international trial was held on this occasion. As a result, Smith and Warner were suspended from the competition for one year and Bancroft for nine months. Also, the Australian Cricket Association has permanently banned Steve Smith from taking the role of captain or vice-captain.
After the team returned home, Steve spoke at a special press conference, in which he took all the blame for all illegal actions on himself. In addition to the fact that certain sanctions were imposed on him, major sports brands refused to cooperate with him. After the press conference, the head coach of the Australian team, Darren Lehmann, resigned.
This case turned out to be instructive for many professional cricketers. We hope that such situations will not happen again. If you want to know even more about cricket, go to other sections of our website and get acquainted with a popular sport.