Debenture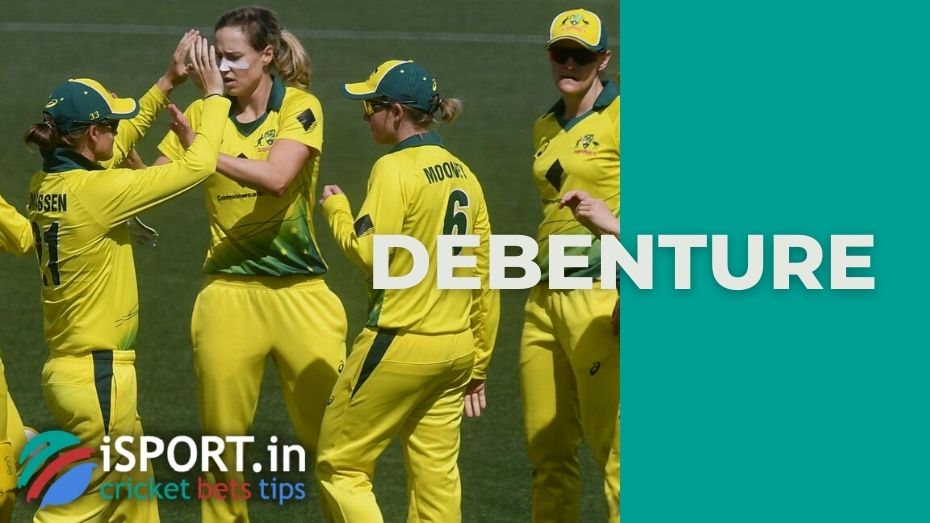 All sports have sponsors and partners who help teams or clubs financially. Often, such cooperation has an advertising basis. Sports organizations place the logo of a client for a fee. A debenture is a popular and mutually beneficial tool for raising funds in cricket. A certain company gives a money loan to a sports organization and receives free tickets to the matches in exchange for it.
Debenture: the basic meaning
The agreement can also be concluded in such a way that the investor will receive a discount on attending matches. Such an agreement must be documentary, contain the signatures and seals of authorized persons. In some cricket clubs there is a practice where fans finance the club in this way. Subsequently, they have the right to buy back part of the shares of the sports organization. According to the management of many clubs, this contributes to the rapprochement between the management and the fans.
Debenture: benefits
One of the advantages of debenture is that investors are guaranteed full compliance with the obligations of sports organizations. If the club cannot do this, it must return the money in full. There are also several more advantages, due to which such deposits occur:
It will be a great honor for an investor who is a cricket fan to attend the matches of his favorite team for free and have other preferences over the rest of the fans.
The use of debenture helps to be visible to investors, which strengthens their position in the market. It is beneficial for sports organizations to have stable assistance.
With this scheme of spending, the fans of the club have no fears that the current management of the club could quickly waste money. This means that confidence in the club increases.
Debenture: disadvantages
Debenture losses can be avoided by knowing the details of the partners. Cricket clubs should not immediately consider the disadvantages since the investor is at greater risk. Let's say a sports organization may end its existence and become bankrupt. It will be extremely problematic to return the money in this case. So, first of all, the investor needs to study the financial situation of the club. To do this, you can request information on income and expenses for the past several years. If the dynamics are negative, then it is worth considering the proposal for cooperation.
Suppose the club has a good reputation in the market, stability in the line-up. In that case, it's possible to cooperate with such a sports organization and increase people's loyalty to their business.