Footmarks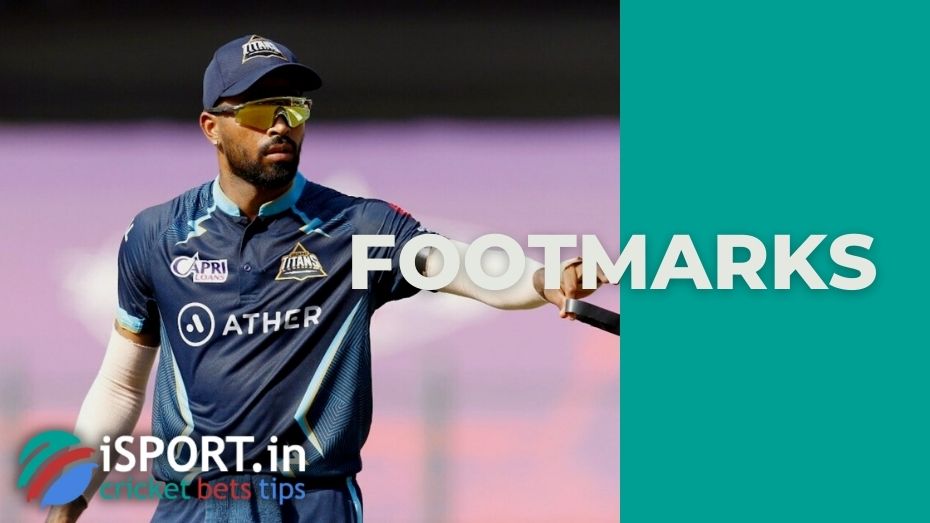 However, all the same, after the throw, the bowler makes several steps on the pitch. Because of this, footmarks appear on the pitch. Footmarks are footprints from shoes. The main reason for the appearance of footmarks is the sports shoes of cricketers. For balance and grip with the field, there are at least four spikes on the shoe's sole.
Imagine that each bowler will step on the same spot on the pitch after each of his throws. Naturally, this area will become rough and uneven. Since, according to the rules, the batsmen change places with each other (that is, they move to the opposite side of the pitch), there is a chance that the ball will land on this damaged area.
The bounce of the ball that will fall on the footmarks is usually unpredictable. It may jump too high or very low. Such footmarks really play into the hands of spinners (bowlers who serve according to the spin bowling technique). Since spin bowling is based on a sharp change in the ball's trajectory, the pitchers always aim at the footmarks. They use this area to confuse the batsmen even more and force them to make mistakes as many times as possible. However, footmarks can also harm bowlers (for those who play in the fast bowling style). Such pitches are based on the high speed of the ball, and the ball must be delivered exactly to the point where the bowler is aiming.
Our team always prepares interesting and informative articles about cricket and gambling for example Pinnacle Vip code for you. Follow this sport on our website!