Ramp shot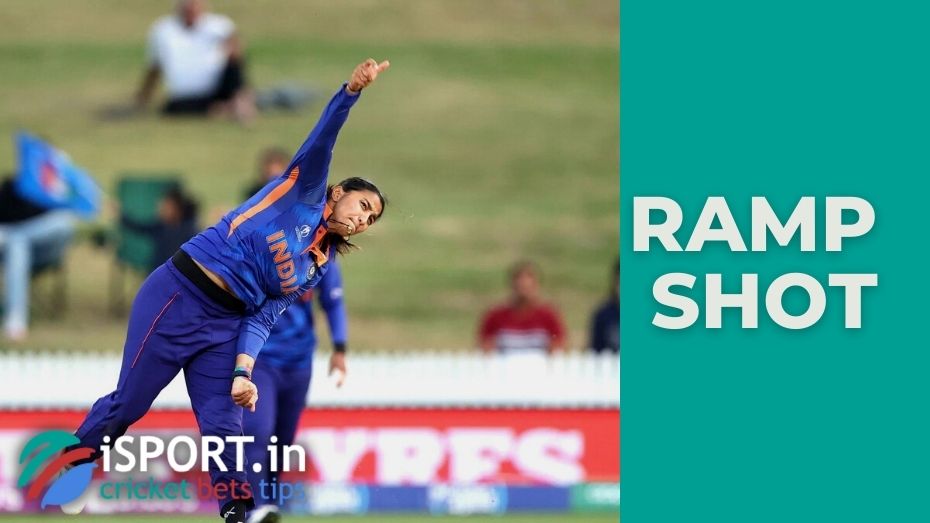 Ramp shot or Marillier shot – a type of batsman's hit with the bat held parallel to the level of the field, while its front part is directed towards the bowler.
In this case, it feels like the batsman is trying to throw the ball over the head of the wicket-keeper, which is why the name ramp shot appeared.
However, it also has a second name – Marillier shot, belonging to its creator and best performer – the former Zimbabwean cricketer Dougie Marillier. He demonstrated its effectiveness, after which New Zealander Brendon McCullum and Sri Lankan Tillakaratne Dilshan began to resort to him.