Quick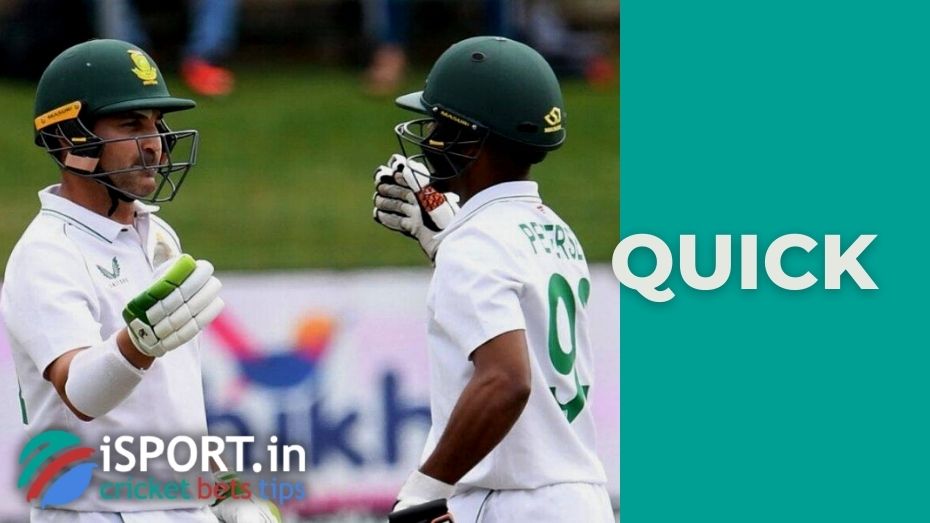 Quick or kwik cricket is a high-speed version of the game of cricket, which is mainly aimed at encouraging children to participate in this sport. Entertainment, as a rule, is practiced in schools and the family circle, thanks to which it teaches the basic rules of the game. The main criterion is focused on pleasure.
The game is extremely popular in countries with a high priority of cricket, but often there you can encounter the concept of kwik cricket, which is an alternative to quick cricket and involves a "fast" match. Although each country has its own names: in Australia – Milo Kanga cricket, in New Zealand – Milo Kiwi cricket.
Compared to professional cricket, quick cricket is harmless, so it does not need special protective ammunition. The following equipment is used:
2 light plastic bats;
1 plastic ball;
1 wicket keeper's helmet;
2 wickets;
20 cones (to mark the maximum width of the thrown ball);
1 scoreboard with a score.
The rules can be changed so that almost any number of children can participate. In this regard, the game can be simplified or complicated by physically changing the size of the court (the width of the wicket, increasing the distance between the wickets, expanding or narrowing the popping crease, pulling or pushing the border, etc.). Often they try to adhere to the three existing types:
pairs kwik cricket can be played by groups of 8-10 children, each of which is distributed in pairs and changes roles (batsmen, bowlers and wicketkeepers; fielders (leg side and off side fielders));
two groups of 4-5 people can play in the lords game;
continuous kwik cricket can be played in two groups of 10-12 people with batting for a certain period of time.
In Australia and New Zealand, the game is more formal than in the UK, where the rules involve catching with one hand or using a nearby landmark instead of plastic cones.
Despite this, kwik cricket tries to adhere to the game's standard rules as much as possible. Both wickets are located at a distance of 17 yards from each other. Each team assumes from 6 to 9 participants, among whom the roles are distributed. A coin toss decides whose team will enter the field first. One inning corresponds to 6 innings. Each team initially has 200 runs on the account. The team with the higher score wins at the end of the game.