Ten-wicket match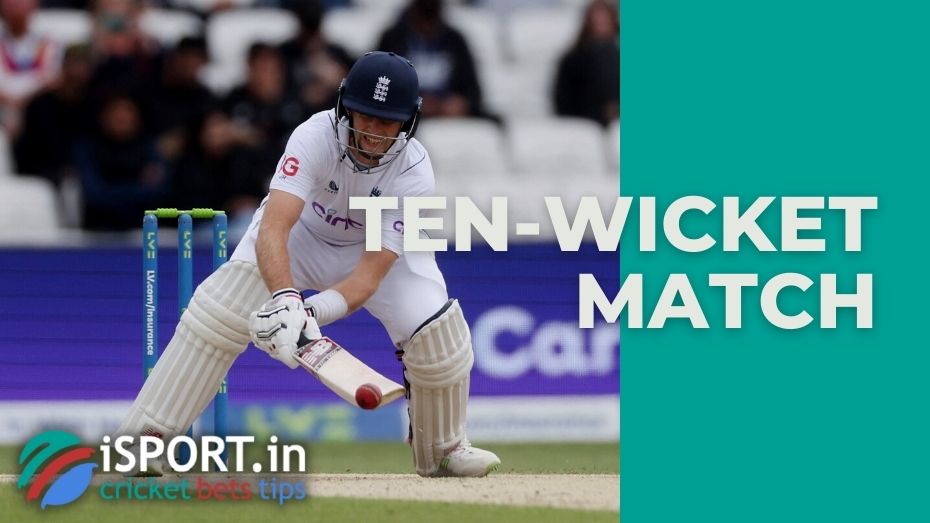 The term ten-wicket match refers to a situation when a bowler has taken ten wickets during one match. This is a rather rare case, which is considered a tremendous achievement. But there are also more unexpected situations in cricket: some bowlers take ten wickets during the innings and prevent their opponents from earning a single wound.
Ten-wicket match: how many players can boast of such an achievement?
At the moment, there are only 48 bowlers in the Most ten-wickets-in-a-match ranking. Let's talk about the top three whose names are forever inscribed in the history of cricket:
Muttiah Muralitharan. There have been 22 matches in his career where he was able to take ten wickets. This professional player from Sri Lanka, who is now included in the ICC Cricket Hall of Fame, is currently one of the greatest bowlers in history. During his career, he took 800 wickets in test cricket and 534 wickets in ODI format. At the moment, his record in international cricket for the number of wickets taken is an absolute record.
Shane Warne. On account of this dangerous Australian cricketer for rivals ten ten-wicket matches. He has been named the best cricketer by Wisden several times and is one of the legendary bowlers. In test cricket, he took 708 wickets in ODI – 293.
Sir Richard John Hadlee. Nine times this New Zealander has taken ten wickets during the match and takes pride of place in the ICC Cricket Hall of Fame.
Ten wickets in innings without a single wound – how many players did it?
Compared to the Ten-wicket match, an even rarer situation is when the bowler took ten wickets in the innings without allowing the opposing team to score a single wound. The history of cricket knows only 25 such cases.
For the first time, a ten-wicket match without a single wound to an opponent in an innings took place at the dawn of the cricket era, in 1867, in a game between Broad Green and Thornton Heath, Andrew Dartnell became the hero of the match. The second such case happened 12 years later, in 1879: RTP Tearne showed this result in a match between Pershore and Swinden's XI. And more than a hundred years later, in the 1982 – 83 season, A. Hipgrave became the third player who not only played a ten-wicket match but also prevented his opponent from earning points.
An extreme case of this happened in the 1998-99 season, with D. Morton as the author of the outstanding achievement.
After him, no one could repeat this achievement for more than twenty years.
Who took ten wickets per innings in Test Match?
So, the ten-wicket match is a great achievement for a bowler, as evidenced by the fact that only 48 players in history could jump to this bar. However, history knows even higher achievements when the bowler took ten wickets in one innings during a test match – so far there have been only two such cases.
The record players are Jim Laker and Anil Kumble. The first was Laker, who took this sporting height in 1956 against Australia at the famous Old Trafford in Manchester.
On February 7, 1999, Indian cricket star Anil Kumble took 10 wickets per innings in a tense test match against Pakistan.
India lost the first match in the series, losing 12 runs, so before the second and last match in the series, Anil's team faced a dilemma: either victory or complete failure.
In the end, India won that match by 212 runs, not least thanks to Anil's performance. Later in an interview, he said that, of course, he did not set himself the goal of taking 10 wickets because this is not the result that is worth thinking about when entering the field. Starting as a bowler, Anil took six wickets, and then there was a tea break. During this break, it occurred to him that he could improve his individual best, which at the time was 7 wickets in a test match. After that, he entered the field, was able to take the seventh, eighth and ninth wickets. It was only then that I thought I could take all ten. And so it turned out in the end.
Jim Laker and Anil Kumble have been the only players to have played a ten-wicket match for innings in test cricket for over twenty years.
You can bet on your favorite team with Bet365 promo code.