Indian spin quartet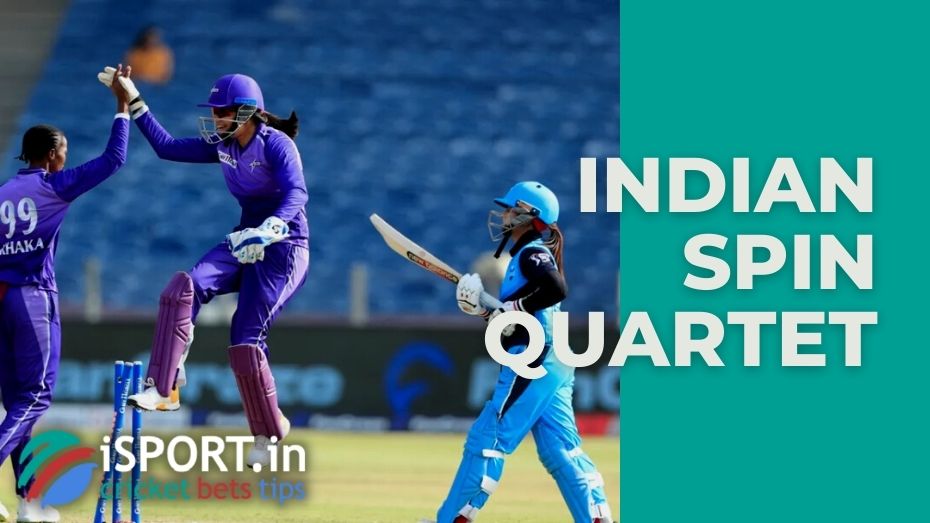 In cricket, various high-profile events constantly occur, which eventually end up in history. One such phenomenon is called the Indian spin quartet. This refers to the successful performance of four athletes in cricket matches in the 1960s and 1970s: Erapalli Prasanna and Srinivas Venkataraghavan (both off spinners), Bhagwat Chandrasekhar (a leg spinner) and Bishen Singh Bedi (a left-arm spinner). These athletes made a huge contribution to cricket history at one time: they played great together and managed to take 853 wickets in 231 test matches. They were called one of the most powerful and deadliest alliances in the world of cricket, and the four proudly lived up to this title.
One of the main achievements of the Indian spin quartet is many victories in the Indian Test. Interestingly, all members of the quartet were in the starting line-up in only one match played. Erapalli Prasanna and Srinivas Venkataraghavan were considered minor players and could enter the field during the game. However, despite this factor, this four were able to make a huge contribution to India's greatest cricket triumphs, including test series victories over the West Indies, England, Australia, and New Zealand.
Indian spin quartet: a brief history and achievements
Attention and interest in cricket in India became colossally high in the 1966-1967 season. Despite some troubles and defeats, the mood of the Indian cricket team remained optimistic and cheerful.
In those days, Mansoor Ali Khan Pataudi played the role of team captain. He came up with a great idea: it is necessary to introduce more highly qualified and high-quality spinners into the team to compensate for the lack of professional skills of new-ball bowlers in the country. Thus, Erapalli Prasanna appeared in the team, while the rest of the Indian spin quartet had already taken their places in the national team.
The quartet of Erapalli Prasanna, Srinivas Venkataraghavan, Bhagwat Chandrasekhar and Bishen Singh Bedi completely revolutionized the quality of Indian cricket, even though the four of them played only once at the same time – in the match against England in Birmingham (summer 1967).
Here's how the list of achievements that appeared thanks to the Indian spin quartet looks like:
Winning an away series over New Zealand, 1967-68.
Winning an away series against the West Indies, 1970-71.
Win an away series against England in 1971.
Winning home streak over England, 1972-73.
Winning home streak over New Zealand, 1976-77.
Winning home streak over West Indies, 1978–79.
As you can see, the legendary quartet has delighted Indian cricket fans with their playing for almost 15 years.
About the players who were part of the Indian spin quartet
Of course, it is necessary to briefly talk about the participants of the Indian spin quartet because these athletes went down in the history of cricket. Begin:
Erapalli Prasanna. Date of birth – May 22, 1940. The athlete was a member of the Indian national team from 1962 to 1978. He played his first test match on January 10, 1962 (against England), and his last on October 27, 1978. He has always been considered a respected and one of the most dangerous players. Erapalli Prasanna wrote his autobiography "One More Over", where he talked about his path in cricket.
Srinivas Venkataraghavan. Date of birth – April 21, 1945. He was a member of the Indian national team from 1965 to 1983. In addition, he was a cricketer for teams Madras, Tamil Nadu and Derbyshire. His test debut took place on February 27, 1965 in a match against New Zealand, and the last match in this format with the participation of Srinivas Venkataraghavan was on September 24, 1983. After completing his career as an athlete, he began to referee cricket matches. In 2003 he received the Padma Shri award.
Bhagwat Chandrasekhar. Date of birth – May 17, 1945. He played for India in test matches from January 21, 1964 (match against England) until July 12, 1979 (the last test was also against England). He was considered one of the best cricketers in India in the 20th century. In 2002 he received the Wisden Award for "Best Bowling Performance of the Century".
Bishen Singh Bedi. Date of birth – September 26, 1946. He participated in test matches for the Indian national team from December 31, 1966 (debut – against West Indies) to August 30, 1979 (last match – against England). He was also a player of the clubs Northern Punjab, Delhi, Northamptonshire. In 2008, Wisden Cricketers' Almanack magazine named him one of the top five cricketers not selected for the Wisden Cricketer of the Year.
These people were part of the legendary Indian spin quartet, which is now forever inscribed in the history of cricket.
You can bet on your favorite team with 10cric promo code.