Arm ball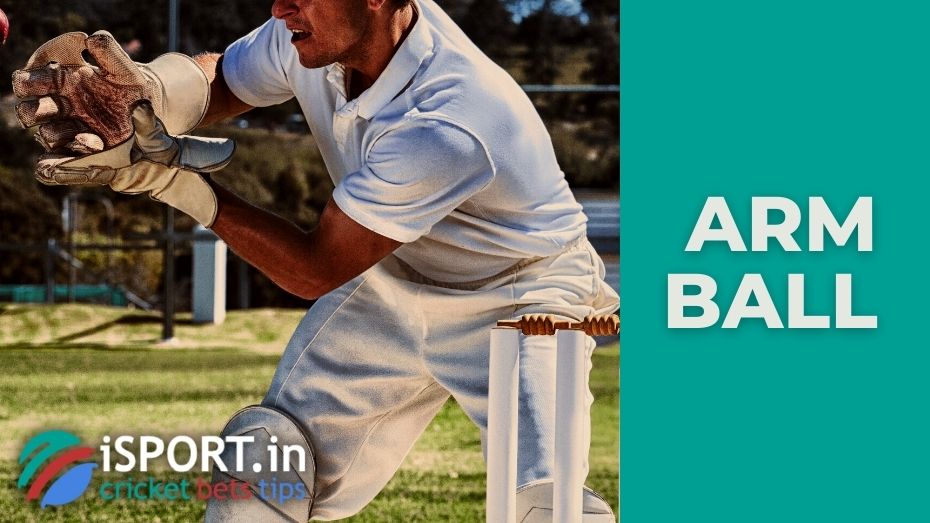 Continuing the important terms in cricket, we give you an arm ball – a kind of throw made by a bowler by an off spin bowler or left-arm orthodox. This movement is very similar to spinning a spinner with your finger or wrist.
Arm ball: the basic meaning
Cricketers can send the ball with a flat kick. After it, the projectile in cricket flies faster and can become difficult prey for the batsman. After the arm ball, the ball has a reverse rotation. Also, a cricket ball can be given a vertical rotation. The question will be relevant for the batsman: "What decision did the bowler make?". For example, the receiving player may think that the ball was sent with a reverse rotation and will prepare to hit it from a convenient side. And the ball will land differently than the batsman expects. To give a vertical rotation to the attacking player, you need to hold the ball in seam upright.
At one time, the arm ball technique was a feature of left-arm orthodox bowlers. Due to the non-standard movement, players in the batsman position had little time to prepare responses.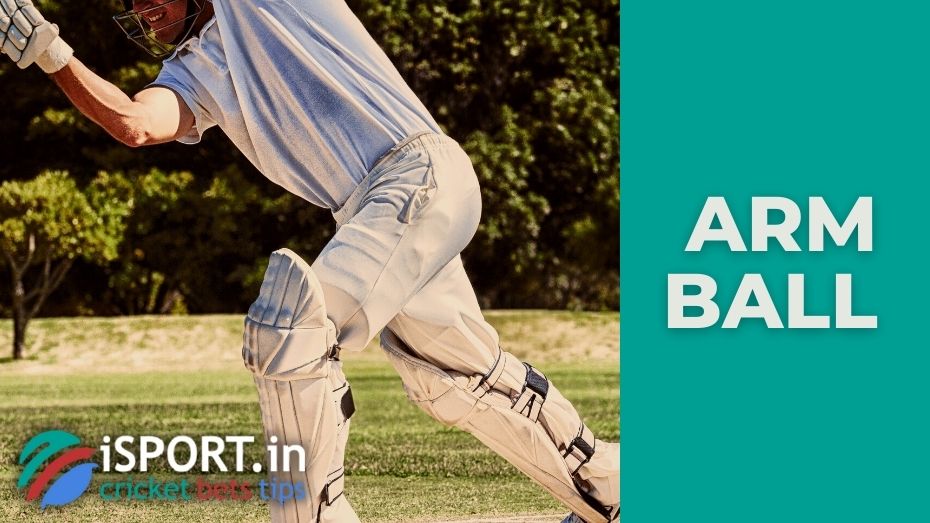 Arm ball: the best players
The arm ball technique is most accessible to experienced players, which include offspinners Graeme Swann, Shakib Al Hasan, Axar Patel, Harbhajan Singh, Imad Wasim and Ravindra Jadeja. Most often, they use this action at important moments of matches. Also, the arm ball technique is effective against not the most experienced players in the batsman position.
Among the left-arm orthodox bowlers, we note the Englishman Hedley Verity. He played for Yorkshire and England from 1930 to 1939. Verity played especially well on fields where there were difficult conditions, for example, after rain. Hedley died during World War II. In 1939 he joined Green Howards. He died in 1943 when the Germans captured Sicily. Ravindra Jadeja from India is called one of the modern followers of Hedley Verity. His use of an arm ball is most effective on narrow areas with little turn.
Also among the best left-arm orthodox bowlers are Daniel Vettori and Derek Underwood. Performing this technique, the players used a wave of their hands for additional help. Experienced cricket fans may recall how Vettori, a New Zealander, played cunningly against Darren Maddy in his national team's match with England in 1999. Twice Maddy managed to react to the ball after it hit his off-stump.