Best bowling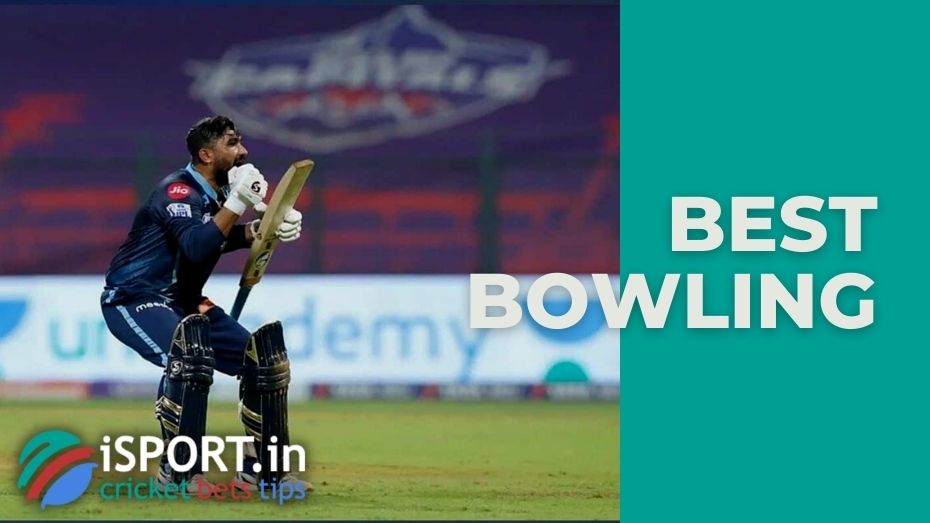 This indicator is very important in cricket. Best bowling refers to the player in the bowler position who took the most wickets after throwing. The least number of missed runs can later be used as an advantage in the tiebreak.
Best bowling: the basic meaning
Best bowling statistics are used both according to the results of a specific match and for a longer period of time — for a career. In addition to the wickets taken, the following are considered an important indicator for a bowler:
Number of bowled overs.
Maiden overs or no runs scored.
Total number of runs conceded.
For comparison, we note that for a batsman, the most important indicator is the high score.
The results of the bowlers' performances can be seen after each inning, they are usually displayed on a digital scoreboard. Sometimes overs and maidens are not included in bowling figures. Sometimes they are replaced by dot balls bowled. This happens when there are no balls in the statistics.
Best bowling: what are the ratings
During bowling, cricket fans most often follow the actions of the batsman. Although it is usually difficult for players in this position. If they face opponents of approximately the same level, they most often lose. The batsman has the opportunity to make as many runs as the bowler, but with the same number of runs, he can only count on a draw. The International Cricket Council maintains separate ratings for best bowling in different formats:
One Day International.
Twenty20 International.
The score reflects both the current rank of the player and the best indicator for his career. Based on the career indicator, you can find out who is the best bowler in the history of cricket.
In addition to the best bowling statistics, the top batsman and top all-rounders are also determined. Versatile players are considered a rarity in modern cricket.