Off theory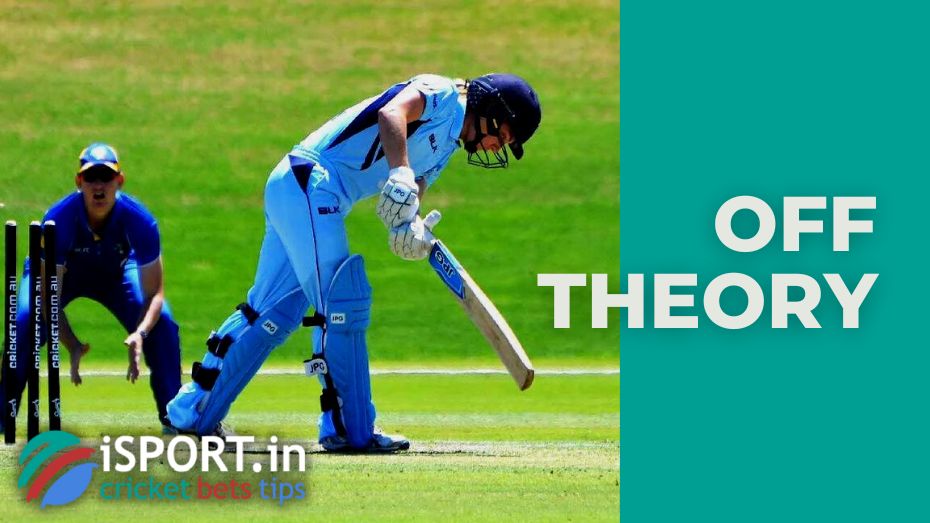 Unfortunately, to win in any sport, one's desire is not enough. Every player or team should have some kind of tactics. There are a number of different strategies in cricket to get bowlers or batsmen to start making mistakes.
Off theory is a tactic that is used against players with a bat, and it is characteristic in special bowler's throws. In his serves, he forces the batsman to step forward and stand directly in front of the wicket (behind it). To date, the area where the batsman is waiting to serve is called the corridor of uncertainty (there is a separate article about this term).
Why does this place have such a name? The thing is that batsmen can't see exactly where the wicket is located. Therefore, he must hit all the balls that fly at him (suddenly, this ball will knock out the wicket). In addition to serving, the psychological state of the batter is strongly influenced by fielders. Because, during off theory, their number around the pitch increases.
The purpose of this tactic is to intimidate the batsman and force him to hit balls while keeping the bat away from the body (in most cases, the blow turns out to be weak and of poor quality, that is, a player with a bat can often make mistakes).
Cricket fans learned about off theory tactics at the end of the nineteenth century. Initially, it was invented in order for the batsman to be knocked out of the game by leg before wicket method. This is a way when a batsman stands in front of the wicket and the ball, when thrown, randomly hits any part of the body (that is, it is assumed that the batsman covered the wicket), except for the bat or the hand that holds it. However, this method of dismissal does not always work. The match umpire makes the final decision.
Therefore, over the years, off theory tactics changed, bowlers tried to find other vulnerabilities. Once again, we note that now they focus on the mistakes of the batsman, as well as on a large number of fielders next to the batter. By the way, off theory refers to a type of serves called fast bowlers.
You can bet on your favorite team with Helabet promo code.