Right arm in cricket - what is it?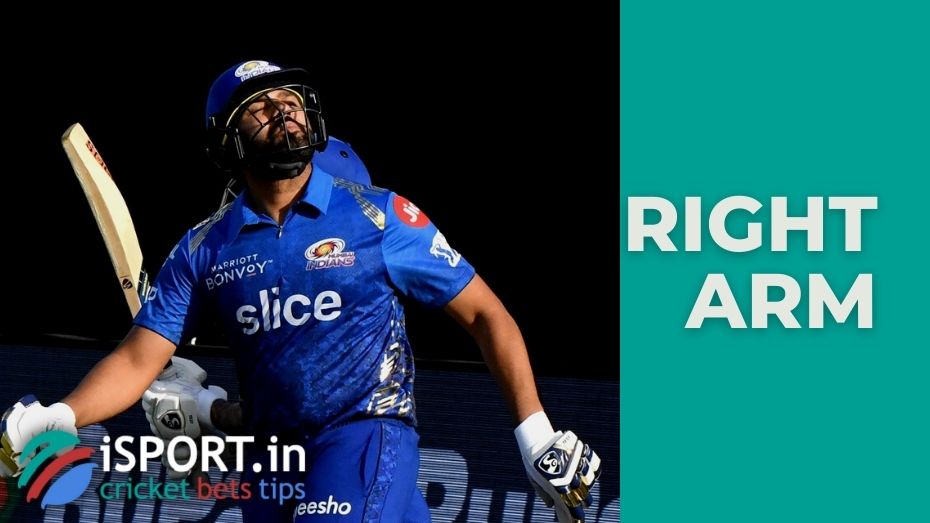 In cricket, the term right arm refers to a bowler who throws the ball with his right hand (also used are the terms right-arm and right-arm bowler). The term should not be confused with the right hand, and it can be dangerous to underestimate these players.
What is the right arm in cricket?
There are two terms in cricket that seem similar at first glance: right arm and right hand. You shouldn't confuse them in any way: when they say right arm, they mean a right-handed bowler, and when they say right hand, they mean a batsman.
It is extremely rare to meet an ambidextrous bowler. As a rule, the player uses either his right or left hand to throw.
You can often come across the opinion that left-handed bowlers have an advantage over right-handers because there are fewer left-handers, which means that the opposing player does not have time to adjust to a new style of play. This gives the bowler an advantage, at least at the expense of this.
However, among the world's best bowlers, the right arm is enough, which was a real threat to opponents.
Sydney Barnes (England). He played from 1901 to 1914 and is still considered the best bowler in official test cricket history. He held first place in the ICC All-Time Bowling Rankings (932) and was inducted into the Cricket Hall of Fame in 2009. Sydney played at an average to medium-fast pace and could make the ball fly around the field as he pleases. In his time on the field, he had no equal.
Courtney Walsh (West Indies). This right-arm bowler is probably one of the most dangerous contenders for any batsman. He could play equally effectively with three distinct speeds. This tactic unsettled batsmen and allowed Walsh to take one wicket after another. In total, Walsh has 519 wickets in 132 test matches.
Waqar Younis (Pakistan). The period when Wakar played for the Pakistan national team was the era when the whole world spoke about this team. Paired with Wasim Akram, this player was almost invincible. This right-hander has used reverse swing in his career. Waqar's bowling feature was that he aimed at stumps rather than the batsman, which helped him take 373 wickets in 87 test matches.
The right arm remains a formidable force on the field even now.