Quarter seam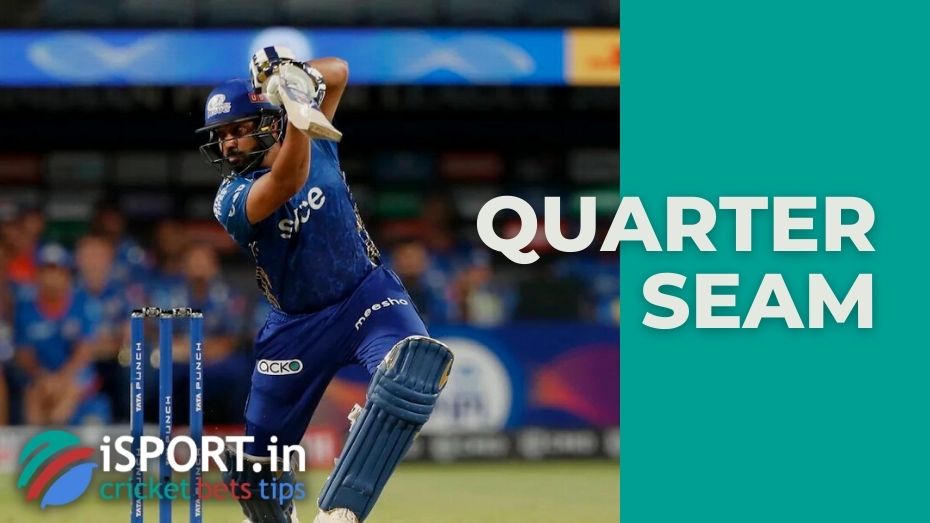 Quarter seam – flush between the pieces of leather, passing at right angles to the main seam.
In this case, we are talking about a small joint that runs around the cricket ball at an angle of 90 degrees to the main seam. Unlike the main seam, the quarter seam has no stitching and is not raised above the surface of the ball. It is formed at the junction of two pieces of skin with each of the halves of the ball.
Some field teams were accused of deliberately damaging the quarter seam, which is illegal interference in the game, and, therefore, a violation of paragraph 42 of fair play.
Perhaps the most famous case involving a violation of the rules regarding the spoiling of the ball is considered to be the 2006 ball-tampering controversy. During the fourth game of the Test series between England and Pakistan at the Oval in 2006, umpires Darrell Hair and Billy Doctrove ruled that the Pakistani team was involved in ball-tampering.
After that, the Pakistani cricketers refused to take the field after the break, protesting against the decision, and England was declared the winner after a 2-minute downtime. This case was the first of its kind in Test for more than 1000 games.
At that time, accusations were made specifically of ball-tampering using quarter seam, which is contrary to the laws of cricket and is fraud. It should be understood that the damage to the elements of the projectile affects its aerodynamics, complicating the batsman's strike.