Death rattle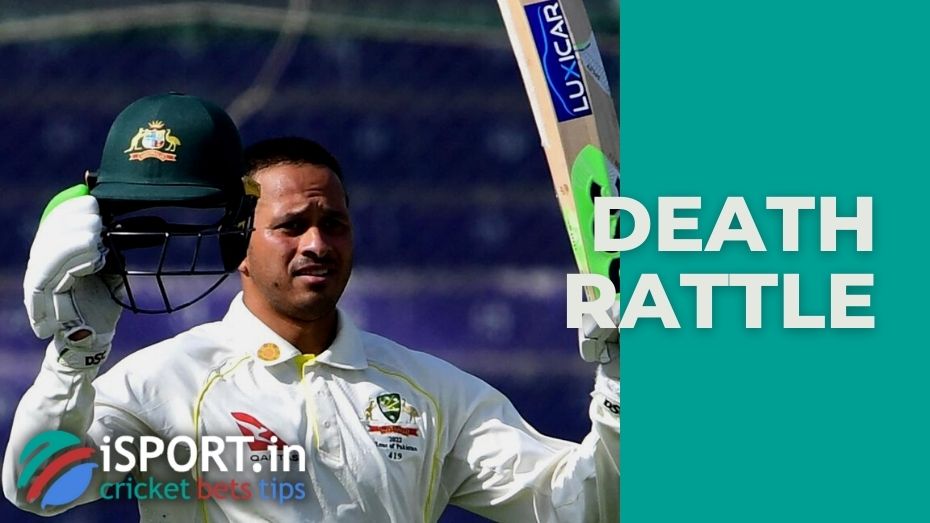 This term is very arduous to hear for any cricketer. "Heard the death rattle" – this is how they say about a player who was eliminated from the game after the ball landed in his wicket after being hit by an opponent. Often, players may not see the moment the ball hits the wicket, but they almost always hear a familiar sound clearly.
Death rattle: the basic meaning
Typically a sound like this can be heard when the wicket collapses completely (sometimes even breaks) after the bowler throws the ball towards the batsman and the opponent cannot deflect the shot. If no one can hedge the batsman, he will be removed from the field. Frequent deletions of a batsman from the game indicate his low skill. When a player in this position is eliminated, he can no longer help the team gain runs and points.
The batsman needs to concentrate on throwing the bowler to avoid the death rattle. The kicker must understand with what force the opponent will send the ball, whether he will use rotation. Leading batsmen can see a lot by watching the movement of the opponent's wrist. As with any position, a batsman needs to be mentally strong. He must understand that if his teammates did not hit the blow, he could correct the situation.
A bowler and a good pitcher can do death rattle if he can throw the ball down the wicket with decent strength and speed. As soon as this happens, the batsman must move out of the pitch.