Chin music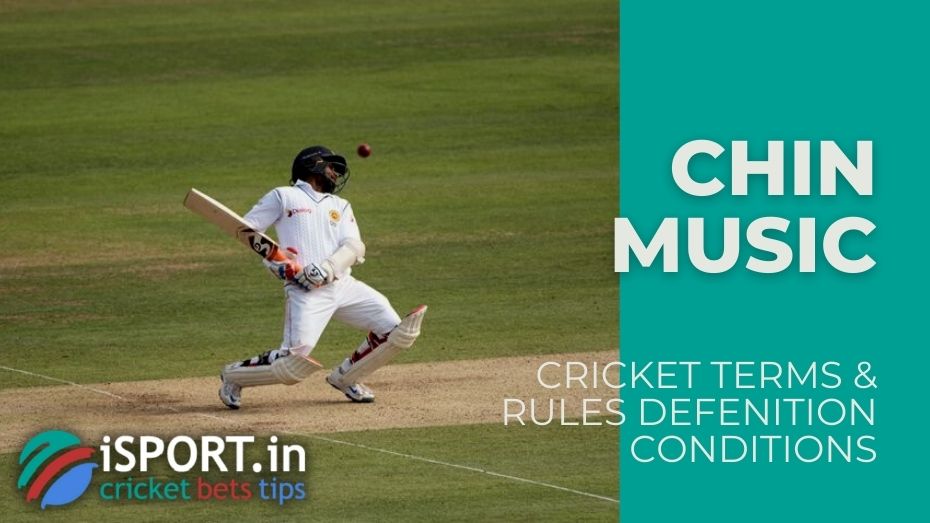 Chin music is a slang term with several different meanings. Some word about Chin music in cricket
Chin music in cricket
This expression does not apply only to cricket. Let's briefly describe everything that we could learn about the phrase chin music:
In cricket competitions, this means that bowlers aim at the batsman's throat or chin when theyserve. Such a pitch is sharp, and the rebound is high. Therefore, different game moments can happen if a player with a bat does not have time to move his legs. In cricket, such a pitch is not considered illegal, but their number in overs is usually limited (all this is stipulated). The bowler who exceeds this value may receive warnings from the match referees.
Words for street slang. Chin music in the USA refers to hip-hop. In many texts, it is used as an expression of a punch to the jaw.
In baseball, chin music has almost the same meaning as in cricket. The only thing in baseball is stricter with this. If the referee sees that the pitcher is trying to scare the batter, he can immediately remove him from the court and again warn the two teams that it is forbidden to do so. Also, this expression was often used in baseball by fans of teams.
Read more information about cricket in our section with cricket terms.
Chin music in criket: what you need to know
What is Chin music?

Chin music is a multi - valued concept. Don't confuse this concept of Chin music from cricket with the term from baseball, wrestling, hip-hop.
What is the peculiarity of Chin music?

With tremendous pace and a quick bounce, such deliveries are tough to play and can easily result in a catch if played incorrectly.
How legal is it to use this bowling strategy?

It is not illegal in cricket, but the number of short deliveries allowed in an over is usually restricted, and bowlers who exceed this may get a warning from the umpire.