Mohammad Nabi
Date of Birth:
01.01.1985
Batting Style:
Right Hand
Bowling Style:
Right-arm Off Spin
Test Rankings
ODI Rankings
T20I Rankings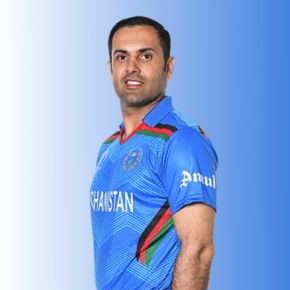 Mohammad Nabi – all-rounder from Afganistan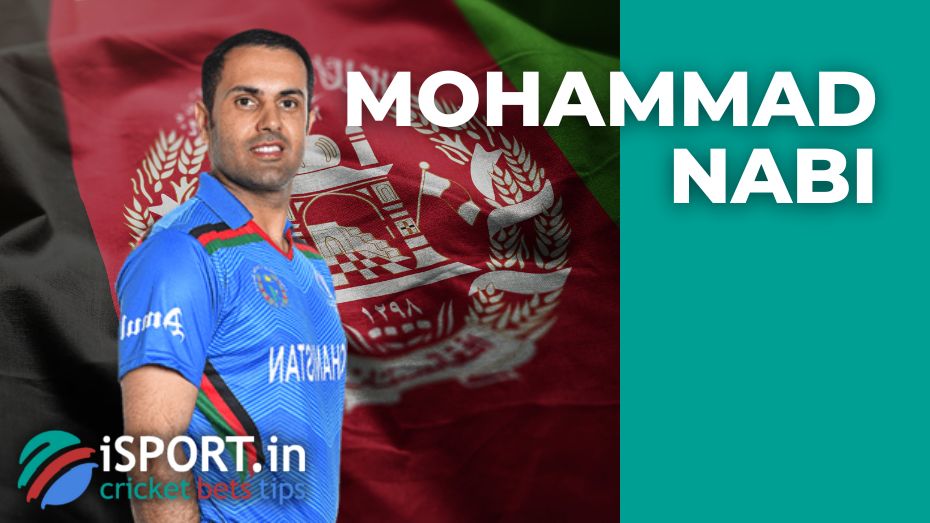 It isn't easy to imagine Afghan cricket without Mohammad Nabi, and it seems that he can do literally everything on the lawn. Nabi has been playing in the Afghanistan national team for a very long time and played in all the key matches where he was its captain: at the debut Asian Cup 2014, at the World Cup 2015 and in the first Test match, which was played in 2018. Mohammad retired from Test cricket in 2019 but continues to play limited overs cricket.
Mohammad Nabi: general information
The future star of Afghan cricket was born in 1985 — at the height of the Afghan War (1979-1989). The boy was born on January 1 in Logar province. Due to martial law, soon his family was forced to emigrate, moving to Peshawar (Pakistan). Fortunately, Mohammad Nabi's parents had financial opportunities for this. At the age of 10, the boy started playing cricket and turned out to be very capable. A few years later, Mohammad masterfully coped with throws and confidently played defensively. Like all cricketers, he honed his skills by additionally practicing at home with a tennis ball.
In 2000, Mohammad Nabi's family decided to return to Afghanistan. Fortunately, this did not affect the guy's playing career. He continued to travel to Bangladesh, where he improved his level of play. Nabi is an all-rounder, can play at both batsman and bowler positions. He makes and reflects throws with his right hand.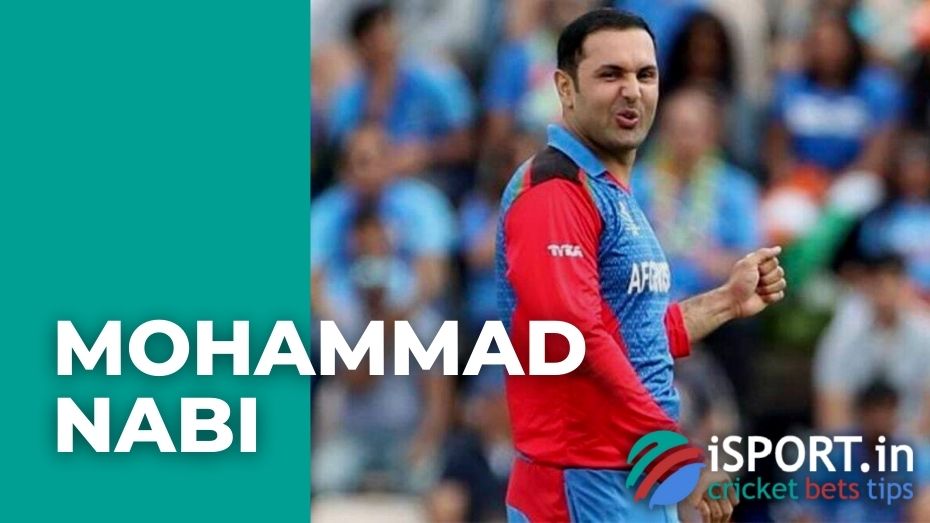 Mohammad Nabi: junior years
Mohammad Nabi made his international debut in 2003 when he played for the Afghanistan national team against Rahim Yar Khan Cricket Association. The Afghans were quite weak at that time, so they lost to the opponent with almost no chance. Nevertheless, Nabi has become one of the best cricketers in both teams.
«I don't remember it too well. I think I made 61, the highest score. The others couldn't play well. It was a new team. I only knew Nawroz Mangal and a few others. I had heard their names but never met them before," Mohammad Nabi recalls those times.
It should be noted that after returning to Afghanistan, Mohammad Nabi trained with Asghar Afghan, Shapoor Zadran and Mohammad Shahzad. Subsequently, all became well-known players in Afghanistan. Although in the early 00s of the 21st century, the cricketers of Afghanistan faced difficulties. For example, at that time, there was no equipment for the game in the country, and it had to be purchased in India and Pakistan.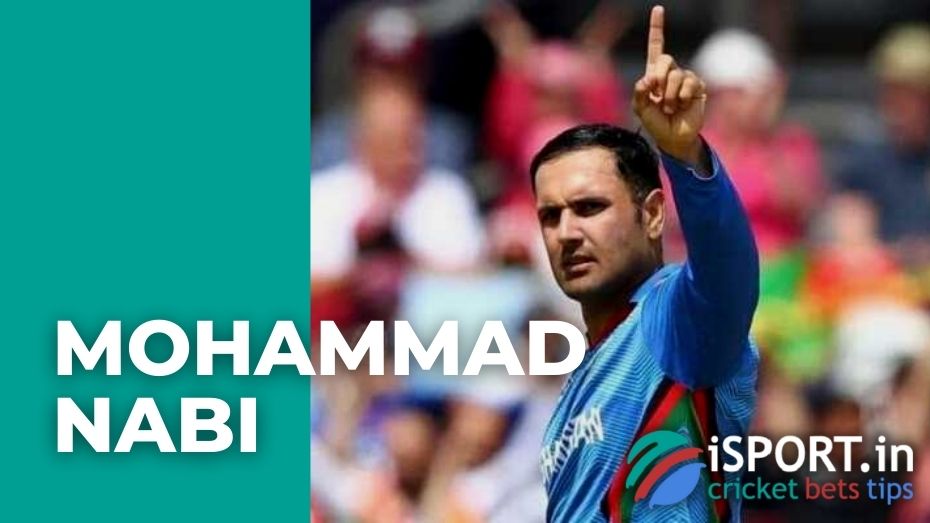 Mohammad Nabi: adult career
Mohammad Nabi was one of the leaders of the Afghan national team for 15 years. In 2006, he declared himself at the top of his voice. In the game of the Afghan national team against Marylebone Cricket Club, the cricketer scored 116 points. He was noticed by the English specialist Mike Gatting. He used to be the captain of the England national team, and in 2006 he already coached. He invited Nabi to participate in MCC's Young Cricketers program. This was an additional boost to Mohammad's career.
In 2007, Nabi made his debut in the foreign championship, playing in Pakistan for Pakistan Customs. Subsequently, he also took part in several more club tournaments:
From 2013 to 2015, Mohammad Nabi played in Bangladesh for Mohammedan Sporting Club. Here during this period of time, the cricketer played for Sylhet Thunder.
In 2015, Nabi stayed in Bangladesh but moved to Rangpur Rangers. In the 2016 season, he played for the Chattogram Challengers.
In 2016, Nabi played a season for Quetta Gladiators in Pakistan.
Since the 2017 season, the player has been a member of the Sunrisers Hyderabad club playing in the Indian Premier League.
In parallel with his performances in India, the cricketer played in other leagues. In 2017, he represented St Kitts & Nevis Patriots in the Caribbean Premier League. Since the 2017/18 season, Mohammad has been playing in Australia for the Melbourne Renegades.
In 2018, Nabi played for Leicestershire Foxes for Leicestershire County Cricket Club. He also played in his native championship for Balkh Legends.
In 2020, the cricketer played for Saint Lucia in the Caribbean Premier League.
Since the 2021 season, Nabi has been playing in Pakistan again. He is a Karachi Kings player.
In August 2020, Mohammad Nabi became a member of the Afghanistan Cricket Board.