Afghanistan National Cricket Team
Head Coach:
Lance Klusener
Test Cricket
Test Captain
Hashmatullah Shahidi
Test Kit Color
Afghanistan - ICC Test Team Ranking
N/A
Matches:
-
Points:
-
Rating:
-
ODI Cricket
ODI Captain
Hashmatullah Shahidi
ODI Kit Color
Afghanistan - ICC ODI Team Ranking
10
Matches:
15
Points:
986
Rating:
66
T20I Cricket
T20I Captain
Mohammad Nabi
T20I Kit Color
Afghanistan - ICC T20I Team Ranking
10
Matches:
14
Points:
3167
Rating:
226
Afghanistan National Cricket Team - men's national cricket team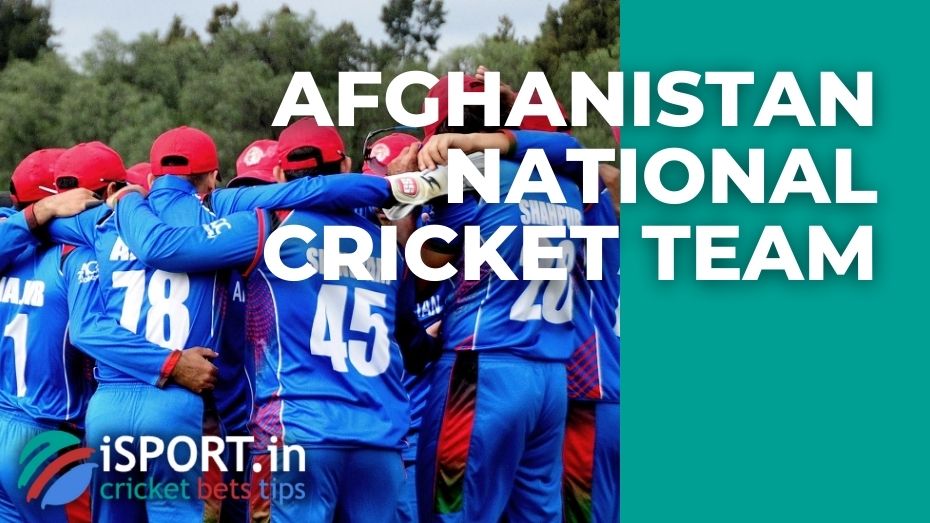 There is a national cricket team in any country where this sport is very popular. Afghanistan is no exception. It has its own team that represents the country in international cricket of various formats. Here you can read a brief overview of the Afghanistan National Cricket Team, where there is information that fans of this game need to know.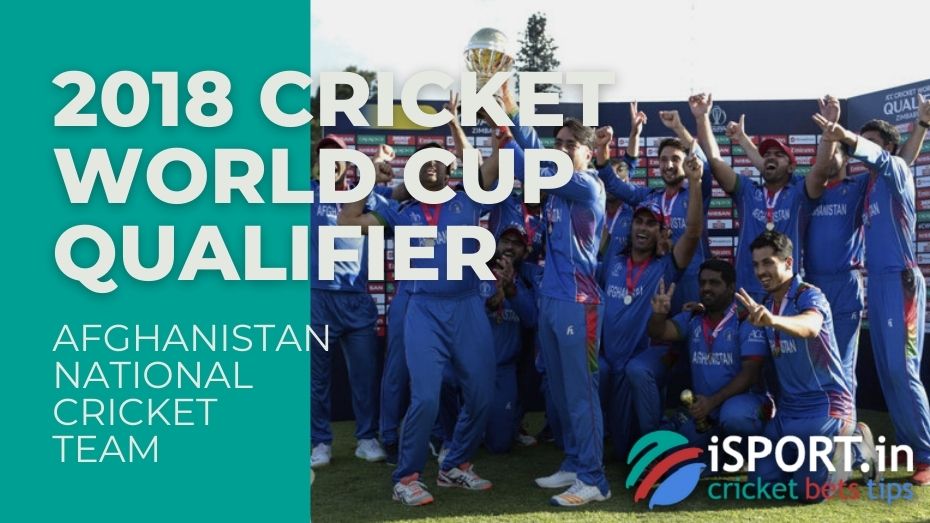 Afghanistan National Cricket Team: a brief history
An interesting fact is that cricket has been played in Afghanistan since the 19th century. So, there are records in the archives that British troops staged cricket matches in Kabul as early as 1839, but at that time, cricket in the country was not consolidated as a national sport. The Afghanistan National Cricket Team itself began to enjoy success in the cricket world only at the beginning of the 21st century.
But about everything in order. In the 1990s, this sport became popular among Afghan refugees living in Pakistan, and this led to the establishment of the Afghanistan Cricket Council in 1995. The athletes continued to play after returning to their homeland, but this did not last long, since with the coming to power of the Taliban, all sports were banned. However, in 2000, the Taliban made an exception for cricket, and it was allowed to play it.
A new round of development of Afghan cricket occurred in 2001 when the Afghanistan Cricket Council became an affiliated member of the ICC. A couple of years later, in 2003, the organization also became a member of the ACC.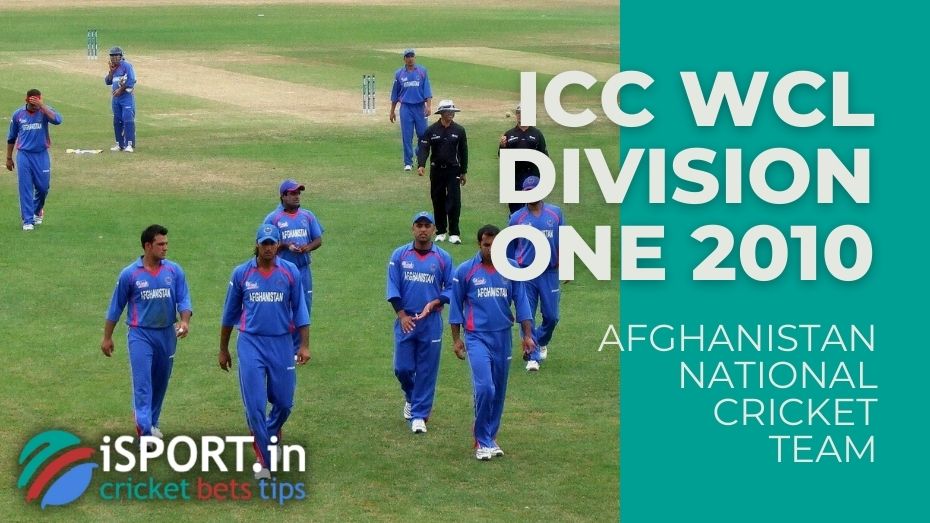 The Afghanistan National Cricket Team has come a long way to its first test match due to various factors. So, only on June 22, 2017, Afghanistan was granted full membership in the ICC, thanks to which the country was admitted to international test matches. Their first game in this format took place against the Indian national team at the M. Chinnaswamy Stadium in Bangalore on June 14-18, 2018. The team lost its first test game.
Due to the events of August 2021, it is not yet known whether the Afghanistan National Cricket Team will be able to continue its performances at international matches. However, representatives of the Taliban made a statement that they would not prevent the participation of the men's cricket team in international matches. The same was said by the team's media manager Hikmat Hassan: he confirmed that the team would compete at the 2021 ICC Men's T20 World Cup. Therefore, we follow the news.
Afghanistan National Cricket Team: current squad
In this section of the article, we will introduce you to the current composition of the Afghanistan National Cricket Team at the time of writing (October 2021). Of course, the list of players may change from season to season, and the unstable situation in Afghanistan also contributes to this.
Therefore, follow the news and check the current list of national team players before each start of the season.
Shirt Number
Name
Cricket Formats
Notes
Batsmen
50
Hashmatullah Shahidi
TEST ODI
Captain (TEST, ODI)
80
Rahmat Shah
TEST ODI
Vice-Captain (TEST, ODI)
1
Najibullah Zadran
T20I
Vice-Captain (T20I)
48
Ihsanullah Janat
TEST
18
Ibrahim Zadran
TEST ODI T20I
3
Hazratullah Zazai
ODI T20I
33
Nasir Jamal
TEST
15
Azmatullah Omarzai
ODI
87
Usman Ghani
T20I
Bowlers
88
Mujeeb Ur Rahman
ODI T20I
Spin Bowler
75
Noor Ahmad
ODI
Spin Bowler
16
Waqar Salamkheil
TEST
Spin Bowler
32
Qais Ahmad
TEST T20I
Spin Bowler
4
Amir Hamza
TEST T20I
Spin Bowler
17
Sharafuddin Ashraf
ODI
Spin Bowler
19
Rashid Khan
TEST ODI T20I
Spin Bowler
99
Yamin Ahmadzai
TEST
Pace Bowler
10
Dawlat Zadran
ODI T20I
Pace Bowler
99
Wafadar Momand
TEST
Pace Bowler
66
Hamid Hassan
ODI
Pace Bowler
32
Aftab Alam
ODI
Pace Bowler
78
Naveen-ul-Haq
ODI T20I
Pace Bowler
20
Shapoor Zadran
ODI T20I
Pace Bowler
56
Fareed Ahmad
T20I
Pace Bowler
98
Sayed Shirzad
ODI
Pace Bowler
5
Sayed Shirzad
T20I
Pace Bowler
All-Rounders
7
Mohammad Nabi
TEST ODI T20I
Captain (TEST, ODI, T20I)
14
Gulbadin Naib
ODI T20I
23
Javed Ahmadi
TEST ODI
11
Karim Janat
T20I
45
Samiullah Shenwari
ODI T20I
3
Fazal Niazai
T20I
Wicket-Keepers
46
Ikram Alikhil
TEST T20I
78
Afsar Zazai
TEST
77
Mohammad Shahzad
ODI
21
Rahmanullah Gurbaz
T20I
Coaches
Graham Thorpe
Head Coach
Umar Gul
Bowling Coach
Also, in this section of the article, we would like to touch on the uniforms of the Afghanistan National Cricket Team participants. In test matches, the team's players come out in white cricket clothes with extra sweaters and vests if the match takes place in cold weather. The shirt has the ACB logo on the right side of the chest, the logo of the uniform manufacturer on the sleeve of the leading arm, and the sponsor's logo in the center. Field players have a red cap or a white hat to protect them from the sun, and the ACB logo is also depicted on this part of the equipment. The batsman's helmet is slightly different: in addition to the ACB logo, the colors of the flag of Afghanistan are depicted there.
In limited-overs cricket, players wear blue (ODI) or grey (T20I) uniforms; there are also patches of green, red, black and sometimes yellow. The ACB logo is applied to the right side of the chest; the sponsor's logo is in the center with the inscription "Afghanistan". In ICC tournaments, the sponsor's logo is applied to the sleeve of the player's arm, which is not a working one.
Afghanistan National Cricket Team: venues
For a long time, Afghanistan has not hosted cricket matches due to the unstable political situation and the lack of venues that comply with international standards. Apparently, after the events of 2021, they will not be held for a long time. In this regard, stadiums for the home matches of the Afghanistan National Cricket Team are venues located outside the country.
Here is a list of those places that played this role at different times:
Sharjah Cricket Association Stadium, Sharjah (2010-2016).
Shaheed Vijay Singh Pathik Sports Complex, Greater Noida (2017).
Rajiv Gandhi International Cricket Stadium, Dehradun (2018-2019).
Bharat Ratna Shri Atal Bihari Vajpayee Ekana Cricket Stadium, Lucknow (2019).
Sheikh Zayed Cricket Stadium, Abu Dhabi (2021).
Nevertheless, when the situation in Afghanistan was more or less stable and safe, several stadiums were built as part of the program to revive Afghan cricket. We invite you to familiarize yourself with these sites:
Alokozay Kabul International Cricket Ground in Kabul.
Ghazi Amanullah International Cricket Stadium in Ghazi Amanullah Town, Jalalabad.
Kandahar International Cricket Stadium in Kandahar.
Khost Cricket Stadium in Khost.
It is unknown when these stadiums will be fully operational and will start hosting matches.
Afghanistan National Cricket Team: awards
Since Afghanistan is a country where cricket has gained great popularity for a very long time, it is not surprising that the Afghanistan National Cricket Team in this sport has a number of awards. And it is unlikely that they will be the last in the team's history; the team often shows brilliant performances and always strives for victory.
Here is the current list of awards at the time of writing (as of 2021):
ACC Twenty20 Cup (2007, 2009, 2011 and 2013).
ICC World Twenty20 Qualifier 2010 and two Runners-up in 2012 and 2013.
Winners of the ICC Intercontinental Cup in the 2009-2010 season and Runners-up in the 2011-2013 season.
Runners-up in the Asian Games 2010 and 2014.
Winners of the 2014 ACC Premier League.
Winners of the 2010 ACC Trophy (Elite).
Winners of the 2018 ICC World Cup Qualifier.
Now you know the basic information about the Afghanistan National Cricket Team. Do you like the performances of this team? You can share your opinion in the comments below this article.