Match fixing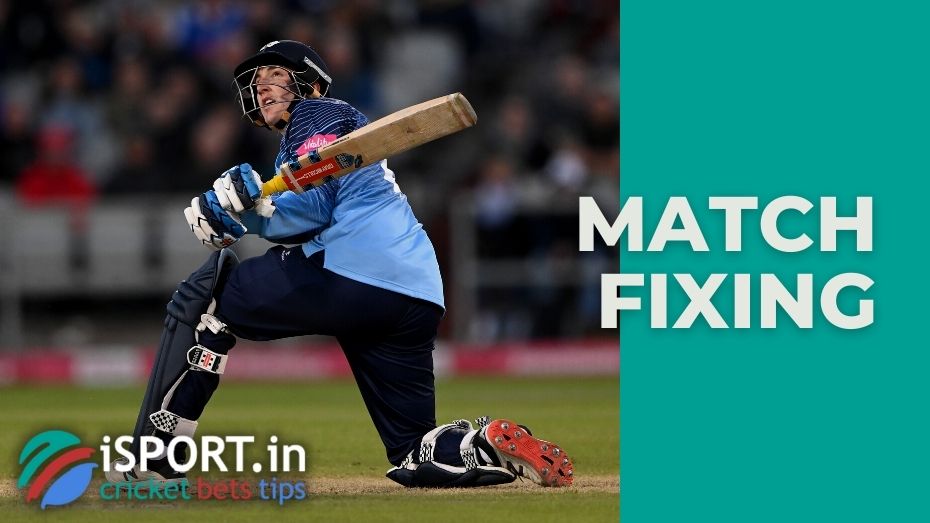 What is a match fixing? In the history of sports, especially in team sports, some matches are played against the rules, sports etiquette and even in violation of the Law. One of the most common reasons for such matches is to obtain certain illegal money.
Match fixing – overview
How does this happen? Everything is decided before the match. People who are interested in the result of a rally are specifically looking for players who will agree to perform various actions (play bad, get a red card, score an own goal, etc.). After the game ends, the participants in such manipulations receive illegal money.
Match fixing doesn't just happen in team sports. In fact, you can negotiate with any involved people in some kind of duel, match, race, or swim.
Unfortunately, match fixing is also present in such a noble sport as cricket. Usually, everything is connected with bookmakers. It is known that according to international standards, professional gamblers are prohibited from placing bets on the matches in which they will take part. However, this does not stop some players who negotiate with people about some specific action, for which you can get big money.
Naturally, today, all illegal actions in cricket and the whole sport are monitored, analyzed, and suppressed. Certain sanctions are applied against those people who have ever been seen in the match fixing. Here are a few cricketers who have contacted match fixing:
Saleem Malik. A player from Pakistan. In 2000, he was noticed in the transfer of a bribe (it was Saleem who was the initiator). This is the first cricket player who was wanted to be deprived of playing and participating in cricket for life and the first one, whom they wanted to put in jail. In 2008, the lifelong ban was lifted;
Gulam Bodi. A player from South Africa. He was seen in illegal activities at the Ram Slam T20 matches in 2016. He was banned from playing professional cricket for 20 years, and in 2019 he was sentenced to five years in prison;
Shafiqullah. A player from Afghanistan. In 2020, he was banned from playing professional cricket for 6 years for trying to change the results in the Bangladesh Premier League in illegal ways.
We will also give an example of one of the most notorious scandals in cricket. It happened in 2000 in India. Metropolitan Police said they had recorded suspicious conversations between player Hansie Cronje and Sanjay Chawla (a representative for an Indian bookmaker syndicate). Everyone knew Hansie as a professional and favorite player from South Africa. However, everything changed very quickly.
At first, the player denied all the accusations of the match fixing, but later, he could not resist and confessed to everything. As a result, Hansie Cronje was banned from playing cricket at any level for life. Unfortunately, in 2002, the former cricketer was killed in a car accident, which gave rise to the theory that he could have been killed because of the match fixing.
We have presented only a small part of what is in cricket. According to statistics, there are about 30 professional players officially deprived of cricket at the moment. In this article, we wanted to show and explain that taking part in the match fixing is very low and disrespectful to yourself, the players, and any sport in general.
You can bet on your favorite team with Nomini promo code.