Plumb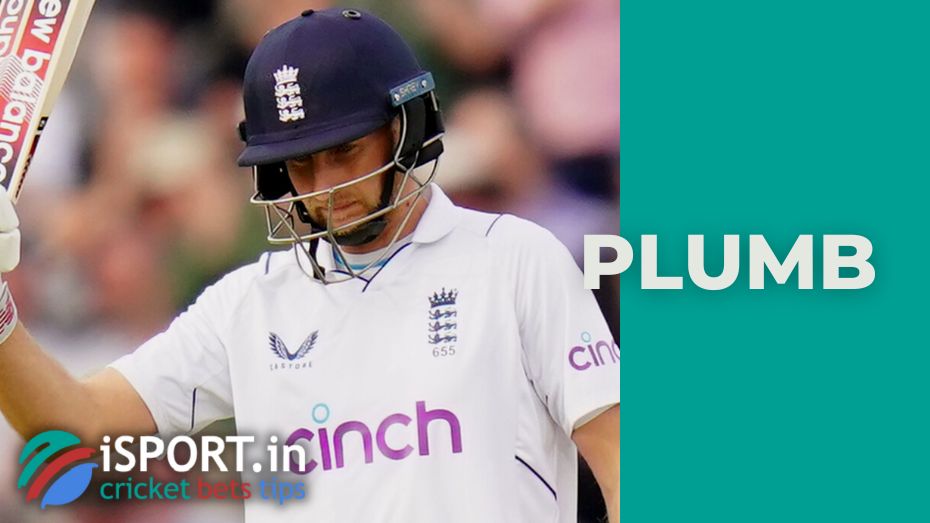 Plumb is a short version of the term "plumb in front". In cricket, this expression means a situation where a referee's decision knocks out a batsman. The main violation is Leg Before Wicket (LBW).
What is Plumb in Cricket?
So, plumb or plumb in front is the decision of the match referee, which is taken when the batsman needs to be taken out of the game. It is accepted if a Leg Before Wicket (LBW) situation has arisen. This is a situation where a batsman touches the ball with any part of his body before he hits or tries to hit it with the bat. At the same time, if the batsman had not touched it, the ball could have destroyed the wicket (that is, there was no no-ball situation). Typically, LBW is when the ball hits the pads.
Plumb has to do with the LBW's decision, which was undeniable. By using this term, they mean that the removal of the batsman based on the LBW was one hundred percent justified.
As a rule, in the case of LBW, the referee's decision depends on many factors: how exactly the ball was served, in what part of the field it touched the ground, whether the batsman tried to hit it and many others.
The concept of LBW first appeared in the rules of cricket in 1774, when batsmen began to cheat and use their pads to hit the ball, although the rules clearly state that this must only be done with a bat. For this reason, the batsman can be sent off even if the ball has not touched his foot, for example, if the ball hits the head.
The cases where LBW is used can be quite difficult to determine, although video filming has brought a fairly large share of clarity to this issue. The term plumb is used when everything is obvious.
You can bet on your favorite team with Sportsbetting promo code.