Pads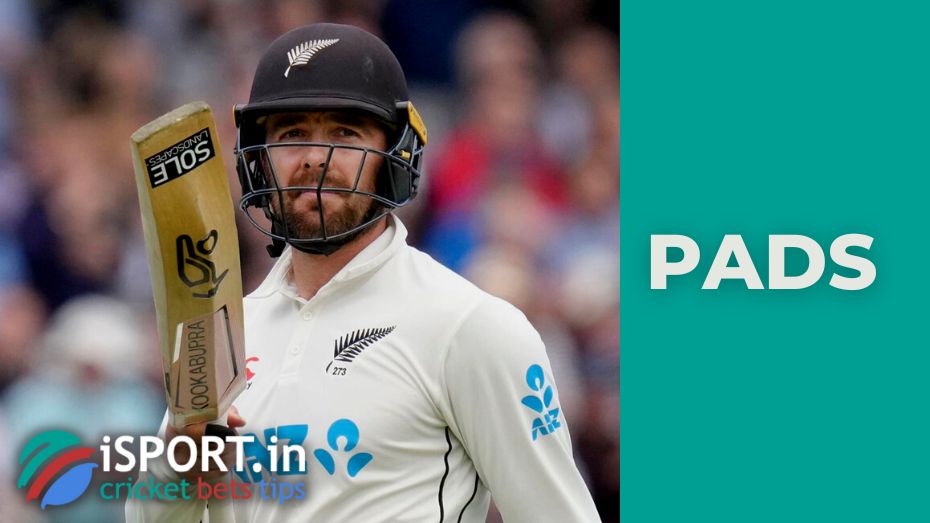 Cricket, despite its apparent simplicity, is a very traumatic game. Of course, this cannot be compared with MMA fights or hockey, but if the ball arrives unsuccessfully and hits the body, it will not seem like a little. This is why cricketers also have protective gear. We will talk about one of its parts in this article – pads. Our article finds out how it is used, what it protects against, and whether there are any analogues in other sports.
Pads: what it looks like, what it protects from
One glance at the pads should be enough to understand what function they serve. They appear before us in the form of durable plates that are worn on the lower leg. Accordingly, we can conclude:
Pads are protective equipment used in various sports (cricket, baseball, hockey, etc.) to protect the feet from being hit by a hard object (ball, puck) launched at high speed. Failure to use this type of equipment can result in injuries to the legs' shins, knees, and other parts.
There are two types of pads in cricket: some are used by batsmen, wicket-keepers use others. At the same time, this piece of equipment in first-class cricket is used only in white, while in limited overs cricket, it can be colored.
Here's a quick look at the difference between batsman pads and wicket-keepers:
Batsmen. This piece of equipment for batsmen appeared in England for the first time in the middle of the 18th century. The pads have been specially designed to protect the lower legs from the hard leather ball used for cricket serve. Bowler pitches were constantly evolving and could hurt the batsman's knees and shins. The introduction of pads in gear led to a new firing method to the Law of Cricket – LBW. It was introduced in 1774 when batsmen began to use pads to divert the ball away from the wicket.
Batsman pads protect your shins, knees and lower thighs. The base has a slot for the legs. In today's world, this piece of gear is made from durable and ultra-light synthetic materials, including PVC for the outer cover and polyesters for the lining. Most pads have three Velcro straps making them easy to adjust and remove.
Wicket-keepers. Initially, wicket-keepers also used pads to protect their feet. Over time, however, knee shields have been found to interfere with their agility and limit their ability to catch the ball. There were even strange and unusual cases when the ball hit the gap between the flap and the wicket-keeper's leg. Therefore, it was decided to modify the pads: they are smaller than a similar projectile for batsmen and have minor knee valves. Instead of three straps, pads for wicket-keepers have two: the first is at the bottom, and the second is just below the knees.
Now you know what pads are in cricket and how they are used there.
Pads in other sports
Of course, this type of equipment is not only in cricket. Here are some examples of sports that also use pads:
Baseball and softball. Pads are an essential part of baseball and softball catchers. They are designed to protect the knees, legs, ankles and tops of the feet. Made of thick plastic.
Hockey. The hockey goalkeeper wears large pads to protect him from low puck hits. However, they are designed in such a way as not to give the goalkeeper an advantage in defending the goal. Therefore they have size limitations.
Field hockey. Here, outfield players use small pads to protect their shins. Goalkeeper pads are more similar to those used in cricket and hockey.
Pads are an important piece of equipment because there will be no complete protection for the athlete without them. Therefore, a lot of attention is always paid to this equipment.
You can bet on your favorite team with 10Cric promo code.