Declaration bowling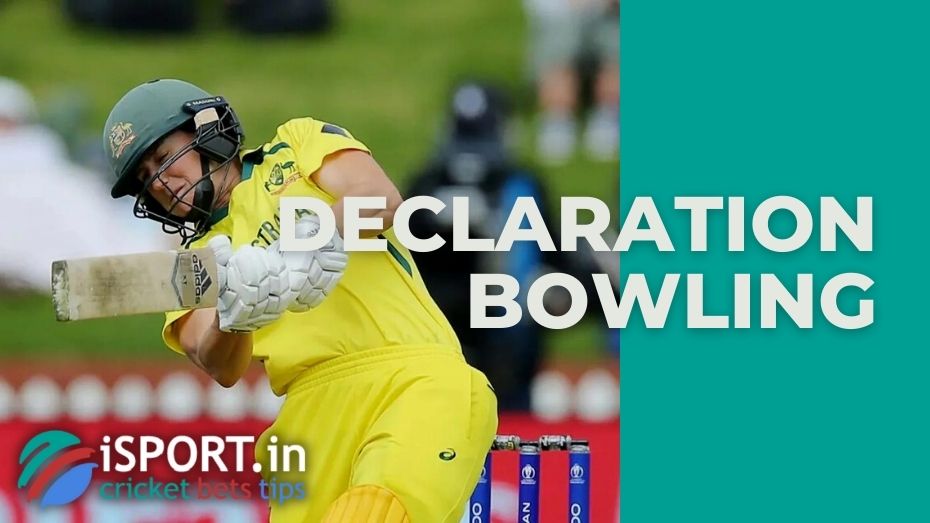 We continue our acquaintance with the popular terms in cricket. Declaration bowling is an intentionally bad throw from the bowler side, seeking to pass the throw to the opponent. Thanks to such tactics, teams quickly gain points. As a result, they have a chance of winning, not just a draw.
Declaration bowling: the basic meaning
This tactic is most often seen in limited-overs matches. Cricketers rarely use this strategy in test matches. This is because, in test matches, there is more time to recoup or gradually increase the advantage.
To do declaration bowling, team coaches most often look to those players who throw the ball poorly. This tactic is used to avoid being fined for unsporting behavior. Also, the team's management tries to protect their leaders from knowingly bad throws. Note that this tactic does not always have a positive effect on athletes. There are cases in cricket history when teams trying to recoup with declaration bowling received devastating defeats.
At the same time, there are some good examples of using declaration bowling. In 1983, Steve O'Shaughnessy set the century in 35 minutes and brought the Leicestershire club a draw, although the team was hopelessly inferior during the match. Any of the players have not yet broken this record.