Spider Graph / Wagon Wheel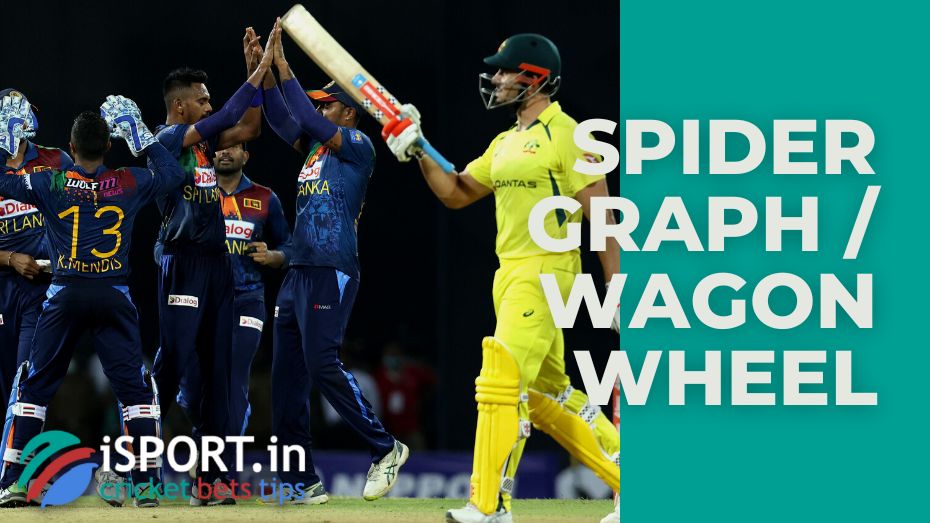 Spider Graph / Wagon Wheel is a graphical chart in cricket that allows you to analyze the effectiveness of batting teams.
In modern cricket, many gadgets and widgets are used that can present a complete picture of what is happening on the field and even give an analytical assessment during the match. Among the most functional graphs are "Manhattan" and "worm" which are responsible for analyzing the result of teams, as well as "spider graph" and "wagon wheel" – for analyzing the effectiveness of batting.
Spider Graph is considered an ideal way to display the trajectory of the ball after each effective action/ strike, including a demonstration of the direction of flight of the projectile, the distance it has traveled, and even the height or rebound (if the necessary equipment is present on the field).
Thanks to the data from histograms and pie charts, specialists manage to get all the necessary information in the numerical and graphical form related to the serve.
Each effective hit on the ball is represented by a colored line encoded by the number of points scored, the distance traveled by the projectile, the direction, etc. Spider graph is considered an analog of the wagon wheel, but it allows you to get a more detailed version of the graphics.
Some commentators use these two terms interchangeably, which, in fact, is true, but with some reservations.
Our team always prepares interesting and informative articles about cricket and gambling for example Nomini Promo code for you. Follow this sport on our website!