Point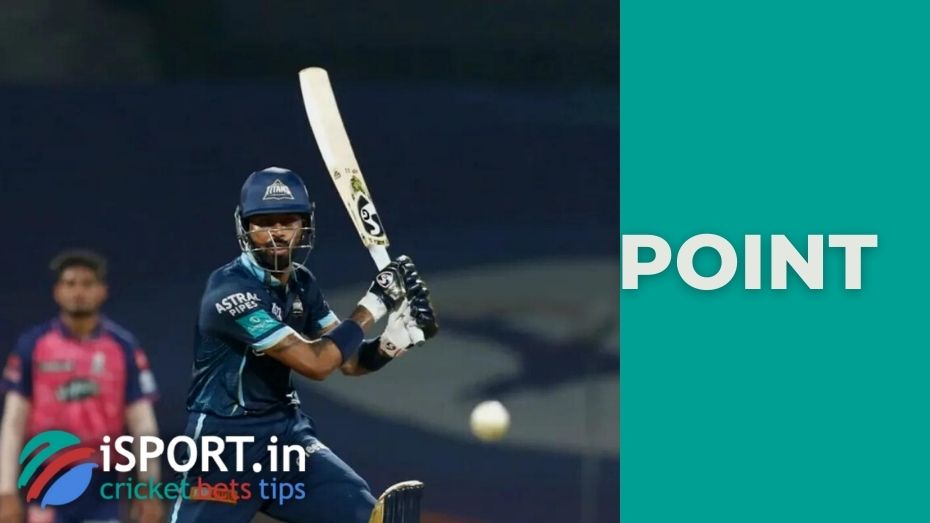 Point is the square (sector) of the position on the field. Cricket is a team sport, so each player is assigned a position he controls each time the ball is played.
The positioning of the field players is a tactical decision made by the captain of the field team. The captain (usually, in agreement with the bowler / rarely other team members) can move players between positions at any time, except when the rally has already started.
The entire cricket ground is divided into segments – point, each of which is under the player's control. Many base locations are used more often than others, while others are secondary. However, positions are not fixed or secured, so outfield players can be replaced or moved to positions other than the base.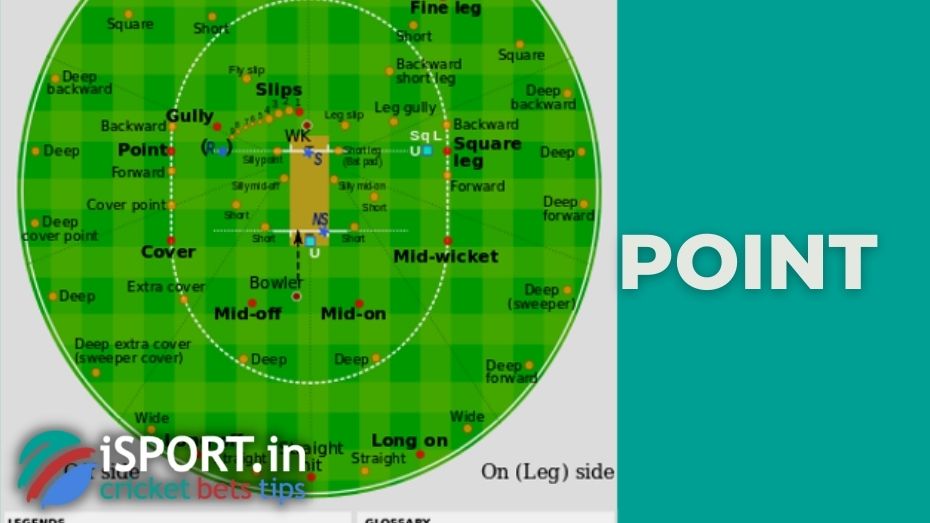 The nomenclature of positions is quite specific but roughly corresponds to the coordinate system:
one word (leg, cover, mid-wicket) defines the direction from the batsman;
sometimes it is preceded by an adjective describing the distance from the batsman (silly, short, deep or long);
qualifications such as backward, forward, or square additionally indicate an angle.
In theoretical materials, you can familiarize yourself with all the positions on the field, find the location of each point, estimate the distance between them and determine the side from the point of view of the batter.
According to the cricket standard, the location of most of the named positions is shown in images with the condition of a right-handed batsman. Let's say the area on the left hand (facing the bowler) is called "leg side", on the right – "on side". If the batsman is left-handed, then the legs and sides simply change places, and the positions on the field become a mirror image.