On a length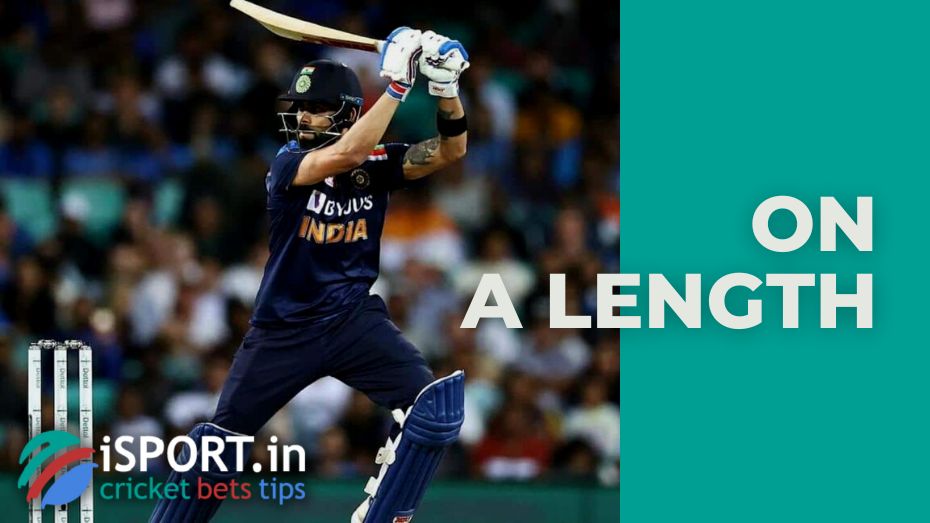 Any pitch in cricket can be evaluated by such characteristics as line and length.
It is clear from the name what these words mean. The line shows how far the ball was able to deviate to the left or right from its imaginary line. Such a characteristic as length evaluates how far or close the ball was able to fly from the pitch to the player with the bat.
The length depends on how high the ball will rise after bouncing off the pitch. A ball that has been served too short can gain enough height so that a player with a bat can easily hit it. Also, batsmen can use short length as intimidation of batsmen. Because the ball rises to the height of the head, the batsman instinctively avoids such innings, and he simply hides from them. Naturally, such throws can intimidate a batsman. Therefore, if the match referee sees that the bowler is doing this on purpose, various sanctions will be applied against him.
"On a length" or "good length" means that the ball bounces far enough away from the batsman, but at the same time at such a distance, after it bounces, it will not be able to rise up much, which certainly does not allow a player with a bat to deliver a high-quality blow easily.
Usually, bowlers use different lengths. This is done to bring down the rhythm of the batsman.
You can bet on your favorite team with 1win promo code.