Bowling analysis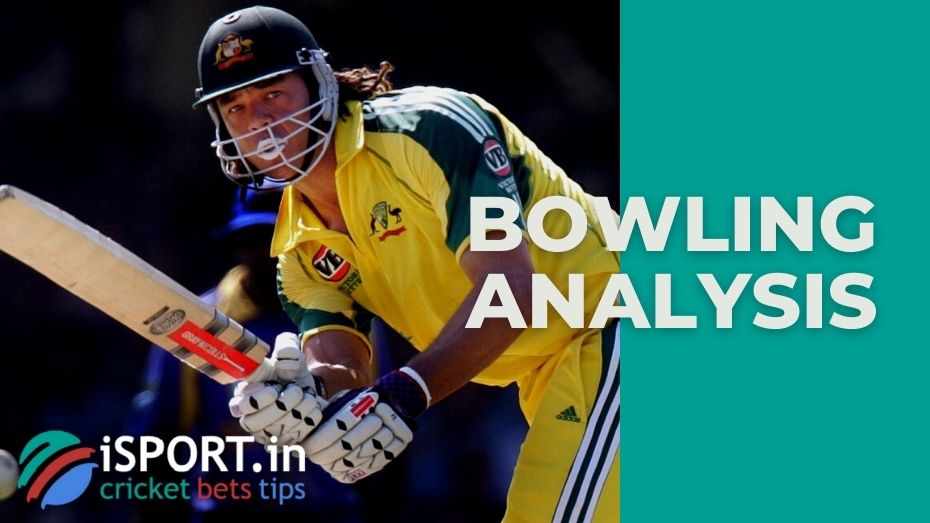 In continuation of the topic of terms in cricket, we talk about bowling analysis. As in any other discipline, statistical calculations are given in this sport, and they indicate both the actions of the entire team and individual players. By bowling analysis, we mean only the actions of bowlers.
Bowling analysis: the basic meaning
Sometimes in cricket, bowling analysis is simply called analysis, innings analysis or bowling figures. The statistics reflect all the actions of attacking players. For example, overs bowled (it is specified how many of them are maidens). The total runs conceded and the total number of wickets scored are also indicated. During matches, bowling analysis is usually demonstrated after each inning. This information is also published in newspapers and magazines devoted to cricket. Usually, in full form, data appears in publications if the match is of great importance.
In cricket, there is the expression "single spell of bowling". To correctly identify the information for each player, there is a special formula in this sport: Overs – Maidens – Runs conceded – Wickets. For example, a player may have the following statistics: 10-2-32-3. Sometimes overs and maidens are not included in the summary. Then it looks like this: 3/32 (wickets and runs conceded). Sometimes in women's matches, the number of dot balls bowled is indicated instead of overs.
Bowling analysis: the best indicators
In cricket, information is collected on the best data that players record in matches per inning. Here are the best indicators in history:
Englishman Jim Laker has the best record in this segment in Test cricket – 10/53. Laker played from 1948 to 1959. He set his record in 1956 when the England national team played against Australia in the so-called "Laker's Match". In the same year, he was named the best athlete in England.
Chaminda Vaas from Sri Lanka is leading in the One Day International format. He is called the fastest bowler in the history of the local national team. He has 8 wickets in one innings in the One Day International format.
Deepak Chahar from India holds the record in the Twenty20 International format (6/7). In 2020, the player received the T20I Performance of the Year award by the International Cricket Council.
Englishman Hedley Verity (10/10) boasts the best bowling analysis for a single inning. He performed in the 30s of the 20th century, was a slow bowler, but at the same time played very successfully.