Unplayable Delivery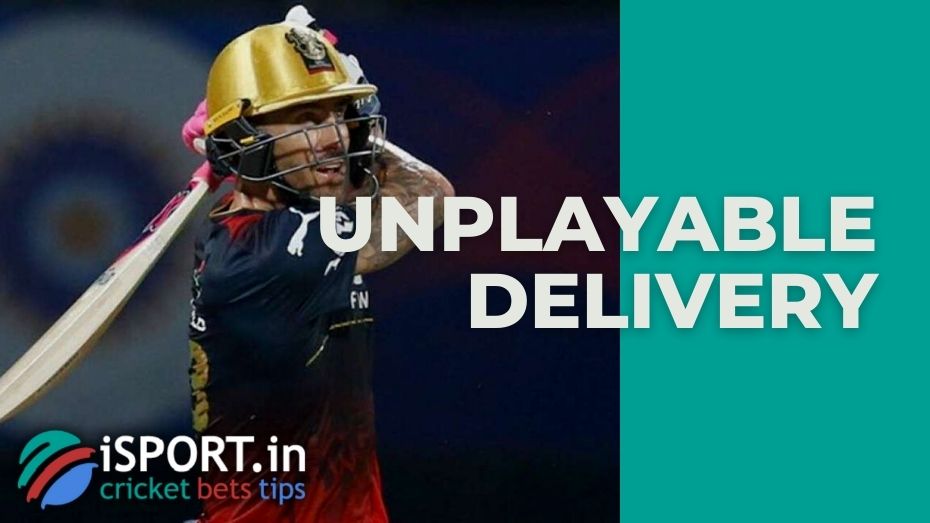 Unplayable Delivery is a ball that the batsman cannot handle. This definition is applicable in the case when it is assumed that the batsman did not cope with his task because of the bowler's skill and not because of his own mistake. Simply put, unplayable delivery is a complex pitch that a batsman cannot hit since the bowler managed to deceive him.
The main characteristics of unplayable delivery include:
high accuracy;
technical skills.
As strange as it may sound, the bowler needs to look for ways to deceive the batsman to defeat the wicket because he is responsible for the intellectual victory over the batsman.
Perhaps, Shane Warne is considered the generally recognized leader in the aspect of unplayable delivery. During his career, the Australian immortalized the title "Ball of the Century". Both colleagues and opponents admitted that he had nothing but magic in his hands. At first, the ball looked harmless, but as soon as Shane let it out of his hands, it could fly anywhere, but it almost always landed in the wicket. According to statistics, Warne coped with every batsman he met on the field.
Adil Rashid is no less famous in this regard – one of the few players who managed to beat the veteran cricketer KL Rahul. Adil made his signature leg-spinner, which completed the off-bail, which Rahul could not cope with. As a result, Rashid managed to apply a technique that any other batsman would hardly have dared. But it was she who became the key to success.
According to professionals, it has become easier to achieve unplayable delivery due to the possibility of connecting the legs during the throwing process in twenty20 format games. However, the bowler will need skill and a number of training sessions.