Bail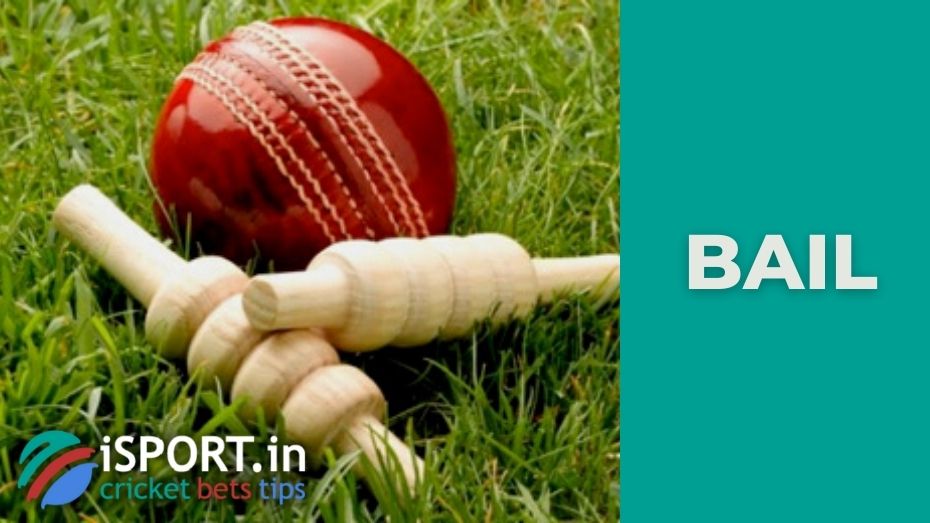 In cricket, in addition to the ball and bat, there are several other important elements for the game. Let's say bail. These are two loose wooden lintels that are placed on top of three stumps to form a wicket. What is bail used for? Read below.
Bail: the basic meaning
How do you think the referees and players understand whether the batsman knocked the ball out, stumped, run out or hit wicket after an opponent's attack? That's exactly what bail is for in cricket. In this sport, athletes can mark a knocked wicket in two cases:
One or two bails drop out of stumps.
The Strike is knocked out of the ground.
How can I "knock out" the bail or strike? First, with the ball. Secondly, it can be done by a batsman, and not only by any part of the body, but even by touching clothes. Thirdly, the fielder who made the throw has the opportunity to intervene in the situation (he must play with a striking hand).
Let's imagine the situation. The ball after the bowler's throw hits the wicket. However, the batsman is not eliminated from the game. This will only happen if the bail falls off. Theoretically, the ball can catch on the stumps, but the batsman will remain on the field if it is still in the ground. Also, if one of the bails has fallen from the wicket, and the ball is in play, then the players aim for the second part of the bail. You can throw the ball from outside the cricket ground or pull up in stumps.
In the rules of cricket there is information about the size of the bail:
Overall length:- 4 5/16 in/10,95 cm.
Length of barrel:- 2 1/8 in/5,40 cm.
Longer spigot:- 1 3/8 in/3,49 cm.
Shorter spigot:- 13/16 in/2, 06 cm.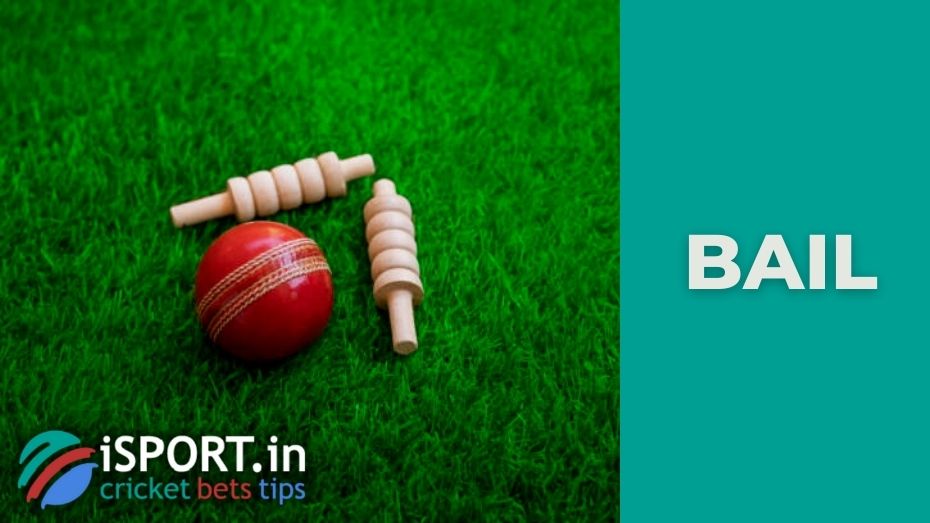 Bail: what is it made of?
To make bail, you need two pieces of high-quality cylindrical wood. At the end of each piece, there are two cylinders:
A large piece is called a cylinder, and its branch pipe is supported by only one stump.
The smaller piece is called spigots, and its branch pipe is supported by a middle stump together with the short spigot of the other bail.
Cricket matches can be played without the bail. In this case, the umpire must decide how to determine whether the wicket was knocked out or not. Recently, in some matches in the test format, instead of umpires, all episodes were resolved using Hawk-Eye graphics, but this system has still not become a replacement for the umpire at the official level. It is used as an extension. We can see the same practice in other game disciplines: tennis, football, and not only.
Sometimes bail of special strength is installed for cricket matches. This approach is relevant for grounds with strong winds. Special arcs can be made from different trees.