Death overs (also slog overs)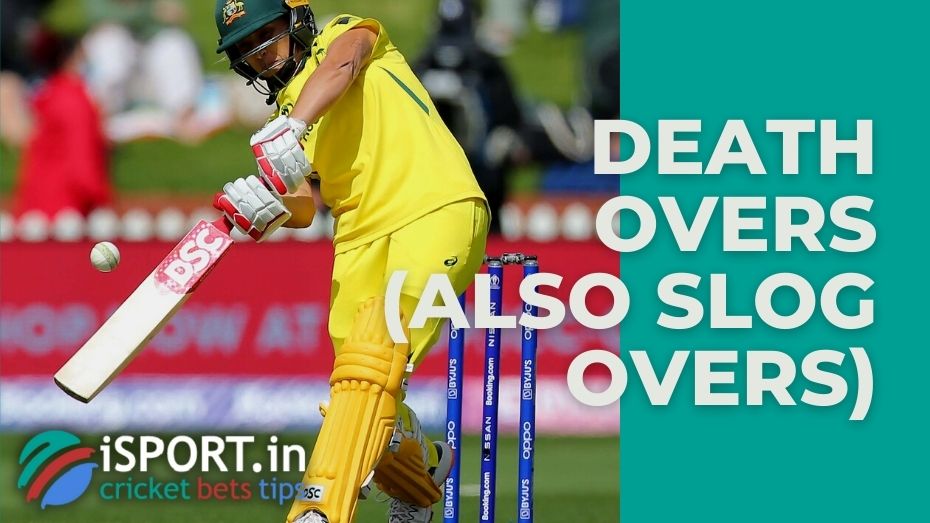 We continue our acquaintance with the current terms that can be encountered when watching a cricket match. Death overs (also slog overs) are the final innings of the meeting, in which her fate is decided. At this point, the shooting team will usually have as many innings as possible, and the kicking team will try to hit the ball aggressively.
Death overs (also slog overs): the basic meaning
Death overs (also slog overs) can be seen in the last five to ten innings. It all depends on the importance of the match. Most often, such situations arise in meetings of the One Day International format. It is noteworthy that the players are primarily required not a high level of technical training but psychological and physical stability at such moments. Batsmen need to hit paddle shot or slogging. The main goal is to score as many points as possible (six in one hit).
In critical situations, adjustments to their actions should be made by the bowler, batsman and field players. So, the bowling team will not be able to score early as often as they did before. Field players need to take positions in which they can secure their team as much as possible from losing the advantage.
Bowler fears the batsman's powerful kicks the most, but the first player has no choice but to take risks. It is important for the player in this position to avoid half-volley hits. Sometimes cricketers will hit slowly on purpose to prevent their opponent from acting at speed. Often, in critical situations, coaches release spin bowlers onto the field.
Throwing players must read the batsmen game well. Sometimes it happens that the team that is throwing the ball has superiority over the opponent. Then its outfield players need to focus on the entire field in order not to allow opponents to gain a large number of runs.