Middle of the bat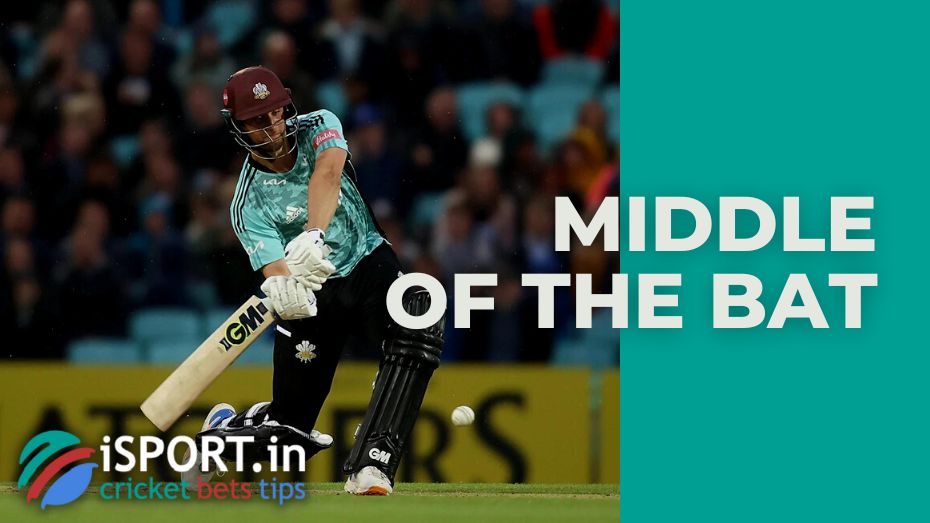 The middle of the bat is the specific part of the beat. It's a central thickened area of ​​sports equipment. The bats are made in such a way that they can withstand fast and strong serves. The middle of the bat provides extra durability. In addition, if the ball hits the thickened part, the batsman will be able to hit the ball to fly out of the playing area (and this is just 4 or 6 runs for the team).
Why can't a bat be made of the same thickness? The answer is simple: firstly, this will significantly increase the bat's weight, and because of this, certain inconveniences for the batsman may arise. Secondly, it is not advisable, since the strength does not greatly increase from this.
As a reminder, the bat must not be more than 38 inches long, 4.25 inches wide, and the middle of the bat can be no more than 2.64 inches deep. By the way, all these requirements are spelled out in the Laws of Cricket in Appendix B. In addition, on our website, you can find even more information about the companies that make bits and when and why they set the requirements for the maximum bit sizes.
You can bet on your favorite team with Riobet promo code.