Buzzer (overthrows)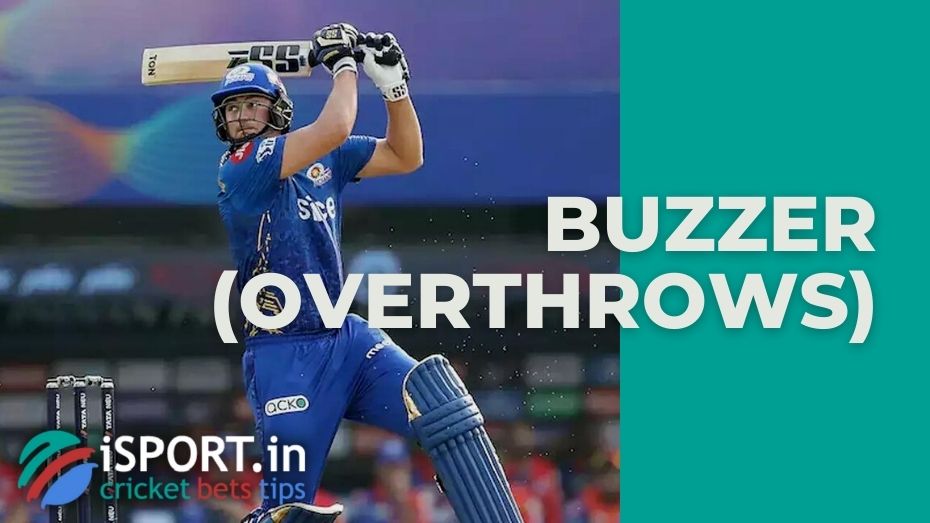 Buzzer (overthrows) is always nice to get for a batsman. An extra run the batsman earns for throwing the ball from the far end, not being collected by a fielder in the center.
Buzzer (overthrows): the basic meaning
Buzzers (overthrows) usually occur for a variety of reasons. Most often because the field player aims at stumps, wanting to knock out the batsman from the game. Sometimes the buzzer (overthrows) happens due to a technical error on the part of a fielder.
Batsmen are especially happy when, after the buzzer (overthrows), the ball reaches the border. In this case, the player gets 4 points. Thus, a cricketer can earn more than 6 runs in one set of strikes. If a player is inside the popping crease and then jogs, it is considered an overthrow. In theory, the ball can be thrown again or several times. Thus, the number of runs in one hitting series has no formal limitation.
There were at least four cases in the Test format where players scored 8 runs in one hitting streak. Australian Andrew Symonds marked the last such achievement during his national team match against New Zealand.
Note that if a throw after touching a batsman or slightly clings to the bat and flies towards the boundary, then in some cases, it can also be considered the buzzer (overthrows). One such example happened at the 2019 Cricket World Cup. English player, Ben Stokes, scored six runs after the ball bounced off his bat.