Royal Duck (Platinum duck) in cricket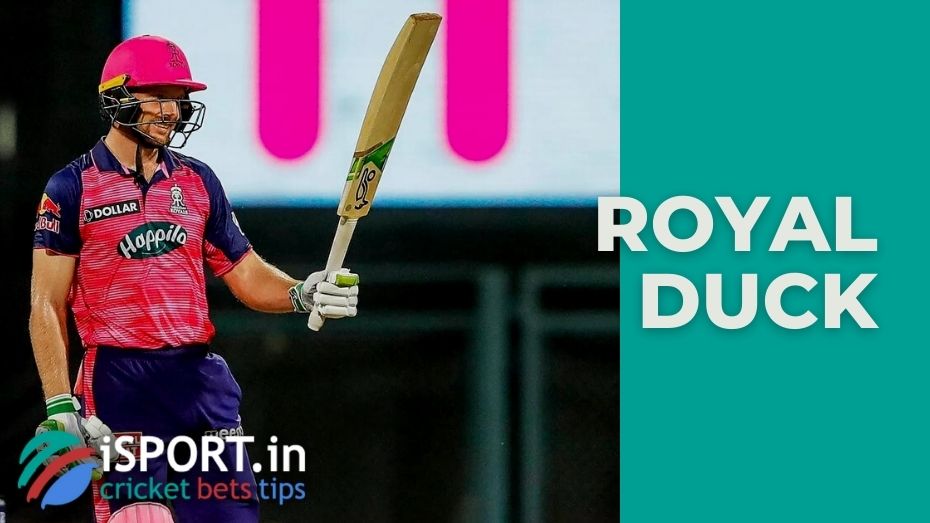 In cricket, there are definitions for almost all situations that can occur on the playing field. Some of them even sound funny – for example, the term "Duck" and its various variations. If something happens on the field that falls under this criterion, funny painted ducks sometimes even appear on the screen during the broadcast.
But in this article, we will touch on a term that sounds like Royal Duck (aka Platinum duck). This is one of the variations of "ducks" in cricket. Here you will find out what this phrase means, as well as why betting on Royal Duck is very risky.
Royal Duck (Platinum duck) in cricket: definition
Now we will try to formulate as briefly and clearly as possible what the term Royal Duck means.
Royal Duck (Platinum duck) is when a batsman is dismissed from the first ball of a match/innings.
Usually, this term is applied to opening batsmen who are trying to hit a new ball.
Why is the term "duck" applied to such situations? It's simple: the number "0" looks like a duck egg. At the same time, there are several other types of "ducks" in cricket, which you can read about in the relevant articles on our website.
Royal Duck (Platinum duck) in cricket: why betting on such an outcome is too risky
Sometimes betting companies accept bets on Royal Duck. And there are even those who are willing to take the risk. However, there are two important factors that do not speak in favor of betting on the Royal Duck (Platinum duck). Now we will tell you about them:
Royal Duck (Platinum duck) may be called something else in different countries. If you still have a desire to bet on this outcome, be sure to make sure that by Royal duck, both you and the bookmaker mean the same phenomena.
Royal Duck is extremely difficult to predict. This event on the cricket field is very rare, so the risk that the bet will lose is too great. But if it wins, you'll hit a big jackpot.
Have you ever bet on Royal Duck? Maybe they even ended successfully? Tell us about your experience in the comments below this article.