Footwork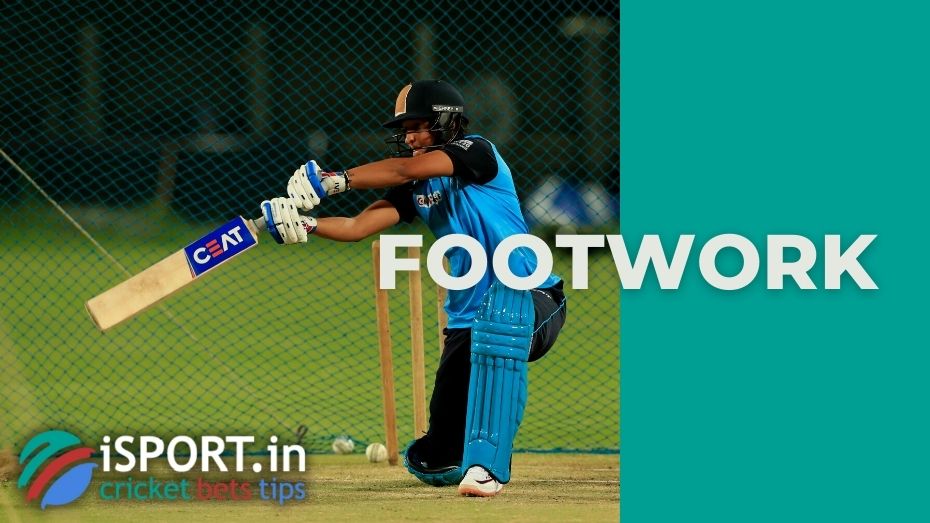 Footwork is an important task of a batsman in cricket. The correct position of the legs allows you to hit the ball much better, make attractive and strong strikes. The wrong position of the legs significantly complicates the intended blow. The basic theory of good leg movement is that a batsman must learn to carry his weight properly.
Footwork is divided into two main categories:
punches played with the front foot;
punches played with the back foot.
If the batsman is right-handed, then for him, the front foot is the left foot, the back foot is the right foot (for left-handers, the opposite is true, but not always, it all depends on the person himself). In most cases, the batsman will use the front leg as a support for a long and good strike, and for short strikes – the back leg. With a long-range strike, the ball will fly in front of the batsman, and if the support is on the back foot, the ball will fly behind the batsman after contact with the bat.
When doing the footwork, it is very important to monitor the correct position of the head. Where the head looks, your feet will rest in that direction. Indian former player Virender Sehwag and former English cricketer Marcus Trescothick are an example for many batsmen. When playing, they did not focus on the speed of moving their legs. Instead, the batsmen kept the balance of the head and legs; thus, the strikes were also of high quality and strong.
Find out even more interesting information about cricket and bonuses bookmakers  (1xBit promo code) on other pages of our sports website!