Front foot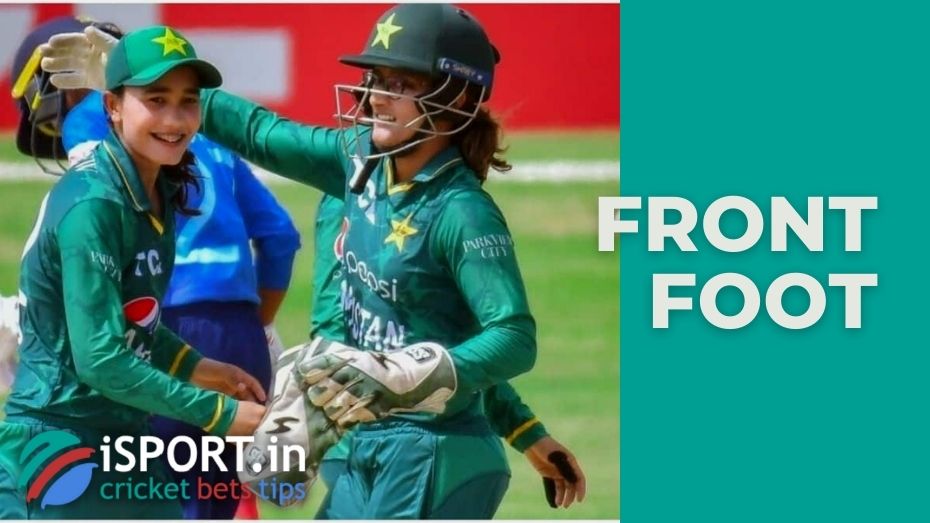 In order for any cricketer to serve, hit or catch balls efficiently, professionally and strongly, all muscle groups should be maximally involved. We believe that the most working part of the body in cricket is the legs.
Footwork is an interesting and quite challenging task for both bowlers and batsmen. Regular footwork includes two main categories: batting with the front foot and back foot. Now we will take a closer look at the front foot.
The front foot can act as both the left and right foot depending on the batsman's working hand. In any case, the front foot allows us to use different techniques for certain strokes, for example:
Legal defense of the wicket. During serves, when the ball flies at the height of the stumps after bouncing off the pitch, the front foot and bat can be used by batsmen as protection. The purpose of such a technique is to try to simply block potentially dangerous serves (there will be no strong blow, the ball will just hit the bat);
The term includes various strokes of a player with a bat. These can be off, square, cover and straight drives (read more about strikes in a separate article on our website). It is believed that such strikes are among the most beautiful in cricket;
Sweep shot is a rather risky and effective hit by a player with a bat. It is especially good to use a sweep shot against serves with rotation. Here, the front foot is placed at a distance of 3 to 5 feet from the popping crease in a bent knee at an angle of 90 degrees. The back foot should be lowered almost parallel to the ground.
Leg glance is another blow when all the emphasis is on the front foot. With a leg glance, the ball flies towards the fielder's position called mid-wicket.
You can bet on your favorite team with Dafabet promo code.