Michelle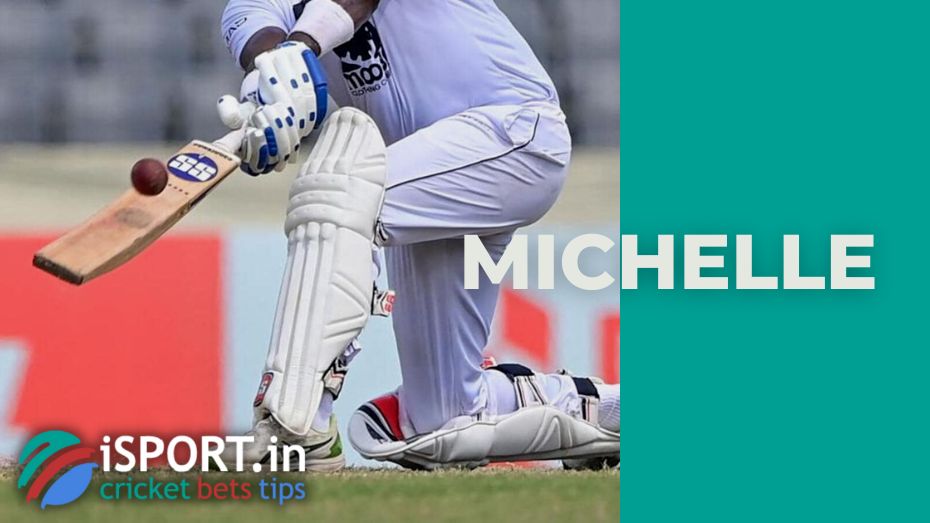 In any professional sport, certain achievements are valued that players were able to earn during their performances. For example, statistics on the number of aces served are popular in tennis. In football, the score is based on the number of hat-tricks scored (3 balls), poker (4 balls), penta-tricks (5 balls), and so on.
The same thing exists in cricket. The most relevant and well-known achievements in this sport are:
Get 100 or more runs per inning;
Collect the maximum number of maximum (6 runs);
Score 6 in a row maximum in 6 innings;
Hold out as many overs as possible (for batsmen);
Knock out the maximum number of wickets in an inning (5 or more).
We will discuss the last point in more detail in this article. Officially, such a success in cricket is called the five-wicket haul. Australian fans call it getting a Michelle or simply Michelle. At first, it sounded like five for. Then the phrase changed to Pfeiffer. And this, in turn, is the surname of the American actress Michelle Marie Pfeiffer (she was nominated three times for the Academy Awards (the Oscar), received the Golden Globus, British Academy Film Awards and has many other awards).
As of August 2021, only nine players were able to knock out five or more wickets in all international cricket formats (Test cricket, One Day International and Twenty20 International):
Ajantha Mendis (Sri-Lanka);
Lasith Malinga (Sri-Lanka);
Tim Southee (New Zealand);
Bhuvneshwar Kumar (India);
Umar Gul (Pakistan);
Imran Tahir (South Africa);
Kuldeep Yadav (India);
Shakib Al Hasan (Bangladesh);
Rashid Khan (Afghanistan).
Afghanistan player Mujeeb Ur Rahman became the youngest bowler in 2018 (then he was 16) who could take Michelle at ODI games. Pakistani player Naseem Shan was considered the youngest player (also 16 years old) to knock out five wickets in a test match in 2019. And Afghan player Rashid Knan is considered the youngest player to take Michelle at the T20I so far.
Muttiah Muralitharan is a Sri-Lanka-based cricketer with 67 successes in knocking out five wickets in test events. As for ODI, here, the leader is a player from Pakistan – Waqar Younis. He was able to knock out five or more wickets in an inning 13 times throughout his career! In T20I matches, the record is shared by three players at once – South African Imran Tahir, Sri Lankan Ajantha Mendis and Pakistani Umar Gul. Each of them took twice Michelle achievement.
You can bet on your favorite team with 10cric promo code.