Five-wicket haul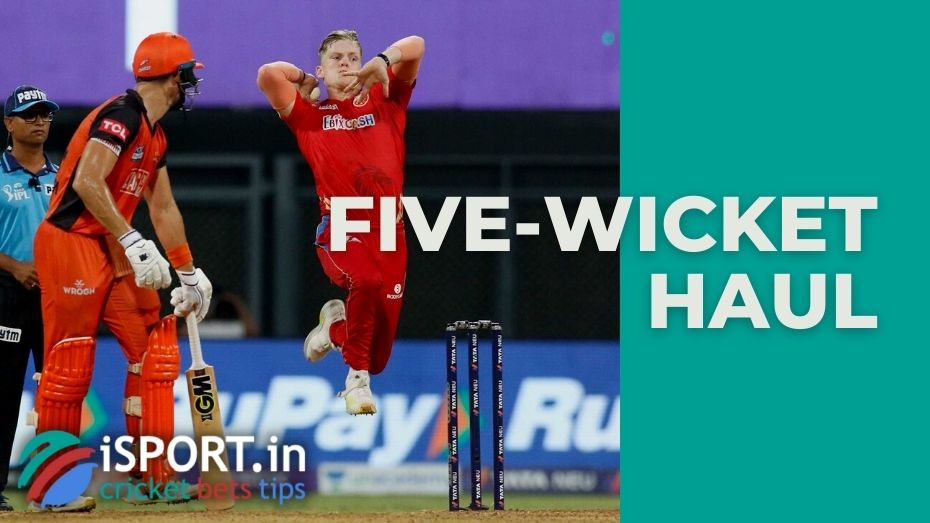 Any sport has its own records, achievements, unique cases, etc. Naturally, cricket is no exception. Five-wicket haul means taking five or more wickets in one game inning. Today, such a feat is considered incredible. In another way, this phrase is called a five-for. Five-for is an abbreviation of the usual form of recording player statistics. For example, a bowler took five wickets in one match and conceded 100 runs (5-117).
As of March 2021, only nine players from all over the world have managed to catch at least five wickets in all major cricket formats (Test cricket, ODI and Twenty20I). Let's display this information in the table:
Player
Test
ODI
T20I
1
Tim Southee (New Zealand)
5/55 in 2008 against

England

5/33 in 2011 against  Pakistan
5/18 in 2010 against  Pakistan
2
Ajantha Mendis (Sri Lanka)
6/99 in 2014 against Bangladesh
6/13 in 2008 against India
6/8 in 2012 against Zimbabwe
3
Lasith Malinga (Sri Lanka)
5/80 in 2005 against New Zealand
5/34 in 2010 against Pakistan
5/31 in 2012 against England
4
Bhuvneshwar Kumar (India)
5/82 in 2014 against England
5/42 in 2017 against Sri Lanka
5/24 in 2018 against South Africa
5
Umar Gul (Pakistan)
5/31 in 2004 against India
5/17 in 2003 against Bangladesh
5/6 in 2009 against New Zealand
6
Imran Tahir (South Africa)
5/32 in 2013 against Pakistan
5/45 in 2015 against West India
5/4 in 2017 against New Zealand
7
Kuldeep Yadav

(India)

5/57 in 2018 against West India
6/25 in 2018 against England
5/24 in 2018 against England
8
Shakib AI Hasan (Bangladesh)
7/36 in 2008 against New Zealand
5/47 in 2015 against Zimbabwe
5/20 in 2018 against West India
9
Rashid Khan (Afghanistan)
5/82 in 2019 against Ireland
6/43 in 2017 against Ireland
3/5 in 2017 against Ireland
To take five wickets or more is like for a batsman to score 100 runs.
By the way, in Australia, cricketers refer to five wicket haul as getting a Michelle. Why exactly such a name? Five for is consonant with the surname Pfeiffer, and with such a surname, there is a famous actress Michelle Pfeiffer. Therefore, this phrase sounds in a comic form.
You can bet on your favorite team with Betonline promo code.