Eagle-eye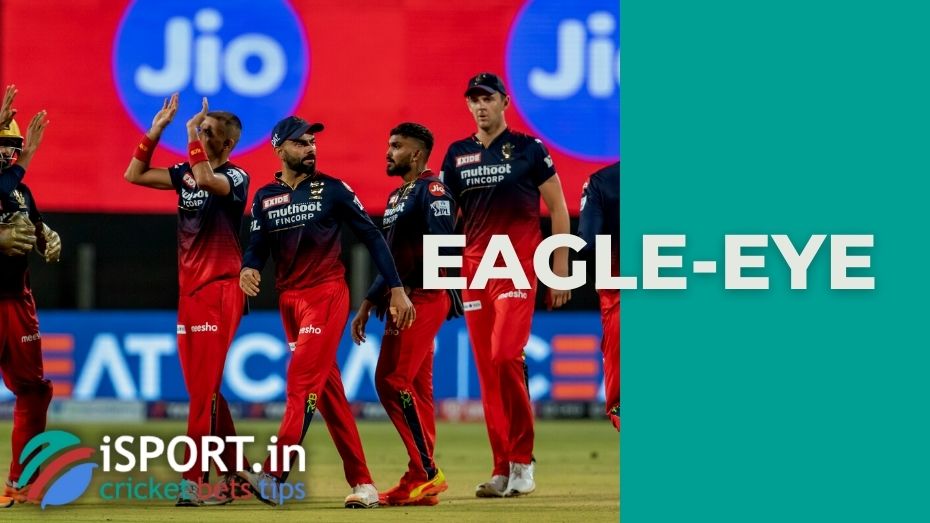 Along with the Hawk-Eye, cricket uses another similar system to track the ball's movement, the Eagle-Eye. Its creator is Ian Taylor, CEO of Animation Research, a New Zealand-based subsidiary of Virtual Eye. According to Taylor, he was careful about the selection of the system for cricket. It also took a lot of time for Eagle-Eye to agree with the International Cricket Council.
Eagle-eye: the basic meaning
Eagle-eye is designed to track the flights of the ball that the TV camera misses. The system includes animation and graphics. Thanks to Eagle-eye, fans, players and commentators can view controversial episodes. For the first time with this system, an official match was held in 2009. At the University of Dunedin stadium, in the city of the same name in New Zealand, the teams of New Zealand and Pakistan met. Then Eagle-eye was included in the Decision Review System. During matches, players have the opportunity to challenge the referees' decision, for example, after episodes, when it is not clear if there was Leg Before Wicket Rule. Upon appeal, the third referee may overrule the main referees' decision by agreeing with the players. Also, the system can be used by referees if they are not sure of their correctness.
Eagle-eye: system benefits
Eagle-eye uses high-resolution cameras. They track the entire flight phase of the ball from the moment the bowler is thrown to the touch of the batsman. The system also has a function that helps track the ball's trajectory in three-dimensional space (length, height and width are taken into account).
After players or referees request the use of Eagle-eye, a 3D arc appears on the monitor screen. A controversial episode is shown in slow motion with its help. You can superimpose a frame from one camera on another camera to better understand the situation. So there is a chance to more accurately determine, for example, whether the ball touched the wicket.
In addition to helping in resolving controversial situations, Eagle-eye can also be used by cricket players and coaches; especially, the system will be useful for bowlers and batsmen.