Off break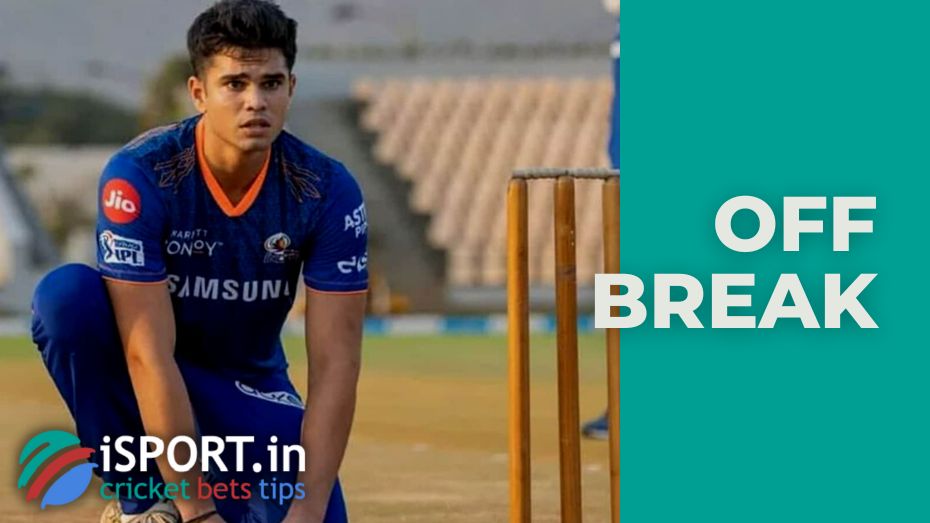 The entire off spin method is based on serves called off break. Why this name? We have already written that the ball rotates clockwise. If you look from the bowler's side, the ball will deviate to the right side after the bounce from the pitch. It turns out that for a player with a bat, the ball breaks off from the off side and flies towards the on (leg) side. Actually, this is why the serve is called off break.
The most famous players (off spinners) who have used and are using off break serves are considered to be:
Former player from Sri Lanka – Muttiah Muralitharan. Coach, businessman and member of the ICC Cricket Hall of Fame. As of July 2021, Muttiah is the leader in the number of wickets knocked out at the test cricket games and ODI formats. On average, the former bowler took more than six wickets per test match;
Indian cricketer Srinivasaraghavan Venkataraghavan. The player appeared at international competitions at the age of 20. He is a member of the famous Indian Quartet (the 1970s);
E. A. S. Prasanna is also a member of the legendary Indian Quartet. At one time, for the Indian national team, he set a record for the fastest set of 100 wickets (for 20 test matches). Ravichandran Ashwin broke his record;
Pakistani Saqlain Mushtaq. A former cricketer who is considered one of the best off spinner. By the way, it was Saqlain who came up with a pitch called doosra;
English player Graeme Swann. He is also known for specializing in off-break serves. In 2010, Graeme became the first Englishman after Jim Laker (by the way, also a popular off spinner in the past), who took ten wickets in a test match against the Bangladesh national team;
Australian Nathan Lyon. Officially, he is considered the most successful bowler in Australia who uses the off spin method. In January 2021, he played his 100th test match against India;
Former West Indies cricketer – Lance Gibbs. Another successful bowler in the history of test cricket. In 2009, Lance was inducted into the ICC Cricket Hall of Fame.
Of course, other popular players play in the style of spin bowling. On other pages of our sports website, you will find even more interesting and useful information about Jeetwin promo code.