Dead rubber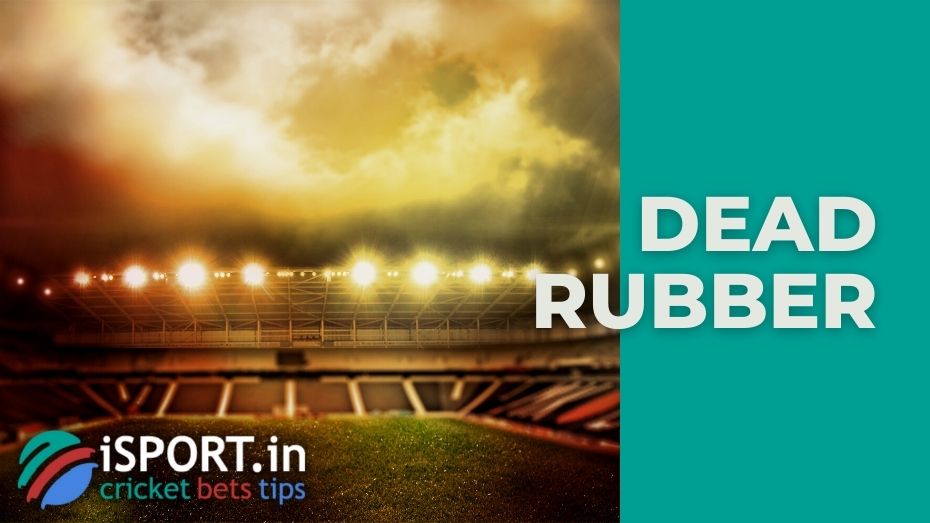 We continue our acquaintance with the actual terms that are used in cricket. Dead rubber is a term used across many disciplines. In this case, a specific match does not have a tournament value, although the teams receive points for it in one or another offset. It means that athletes may not show the high level of play they are capable of in some cases. Sometimes they save energy for more status matches.
Dead rubber: the basic meaning
In cricket, the dead rubber can be seen in major tournaments' group stages and international series. These matches take place in a less tense atmosphere. Sometimes weaker teams manage to win, smoothing out the overall negative impression of the meeting. The coaches of both teams (especially the one that won the series) can put substitutes for the match to give a chance to show themselves to the nearest reserve. This gives team leaders a break so that they can better prepare for more important matches.
Dead rubber is also found in other game sports: football, rugby, tennis. For example, teams must play a doubles match in Davis Cup and Billie Jean King Cup matches regardless of the series score. This requirement is often imposed on tournament organizers by television companies.