Club cricket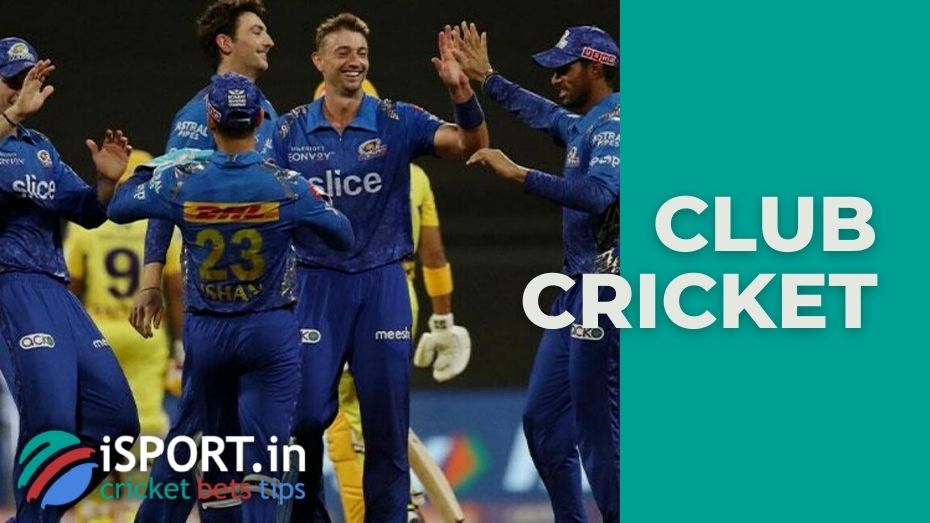 Club cricket is one of the cricket formats. Club cricket is considered an amateur sport (but formal). The form of the game differs from the professional one, although the Laws of cricket remain the same. This format is usually played on weekends or evenings.
Club cricket is held in many countries (18). The most famous are:
England;
Australia;
New Zealand;
Pakistan;
South Africa.
A club cricket usually consists of a league or tournament. Games are limited in time or the number of overs, and it is played less frequently in time, but this game format is more traditional. Such a match lasts from several hours to 3 days.
Saturday games are considered to be the biggest draw in club cricket. Amateur teams play in a match with a limited number of overs (mostly 40 to 60). The line-up of the amateur team varies. They can be professional players, beginners, women, children, teenagers – anyone who knows how to play cricket.
Friendly cricket is played on Sundays. Here, more often than not, teams compete in a traditional format. This is usually a time limit or with a large number of overs – from 80 to 120 (for the entire match). What is surprising about these matches is that the 1st batting team has to end their inning very early to try not to pick up runs in the 2nd inning but to knock out the players or the wickets of their opponents.
There is also evening cricket. It is usually played only by beginners, and this version is more training. Because each bowler serves only 2 overs here, and the batsmen change after 25 runs. Such draws ensure that every member of the team can participate in the game.
By the way, Australia and New Zealand host two-day matches. Games can be held from Saturday to Sunday and two Saturdays in a row.
Are there referees at the matches? There are judges in the club cricket, but not everywhere. This is due to many scheduled games, so there are simply not enough local referees. In this case, the draws are held without them. By agreement of the 2 teams, the batting team appoints its players for the inning, who temporarily act as referees. Even though the teams themselves judge each other, there are very few controversial points, such an agreement works perfectly.
There is a lot of interesting information about cricket on our site. Go to other sections and read the material you need.