Fourth stump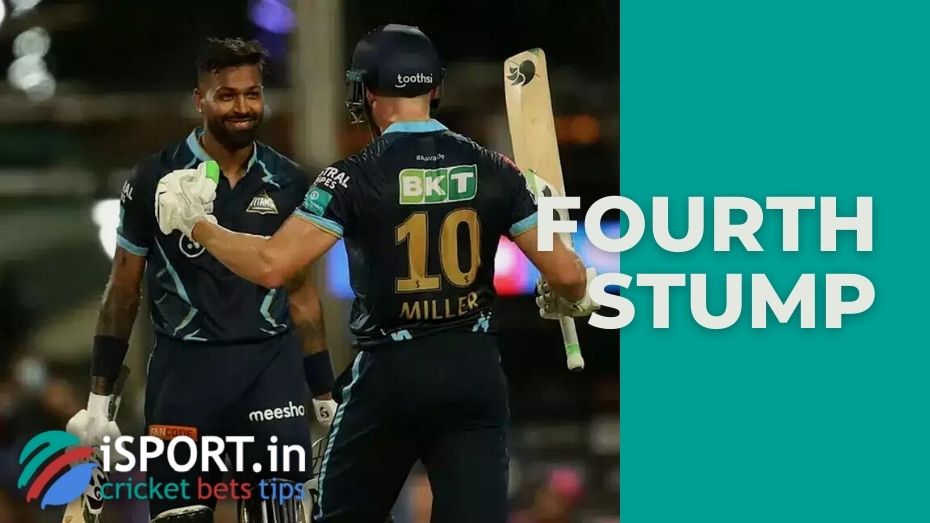 In cricket, bowlers serve balls to batsmen. Those, in turn, protect the wicket and hit the balls. The wicket in cricket consists of 3 wooden stumps (each 28 inches high). The stumps are placed on the bowling crease at the same distance from each other. The length of the entire wicket is 9 inches. At competitions, two wooden bars are placed on top of the stumps (one is 4.31 inches long). The bars act as a reference point – if at least one of the bars falls to the ground, the player with the bat is eliminated from the game (of course, if the wicket or the bars were knocked down according to the rules).
The term fourth stump in cricket refers to an imaginary position or line. If there were a fourth stump, it would be placed at a median distance from the extreme 3rd stump.
Quite often, balls fly near the wicket during innings. Then the conversation about the fourth stump comes in. In addition, the extra element is also associated with the corridor of uncertainty. This is an imaginary line on the pitch, which connects at the edges of 2 opposite wickets. The edge of the wickets is the 4th and 1st stump. If we summarize all the information about the fourth stump, we understand that this term does not carry any serious message.
You can bet on your favorite team with 1xbet promo code.