Four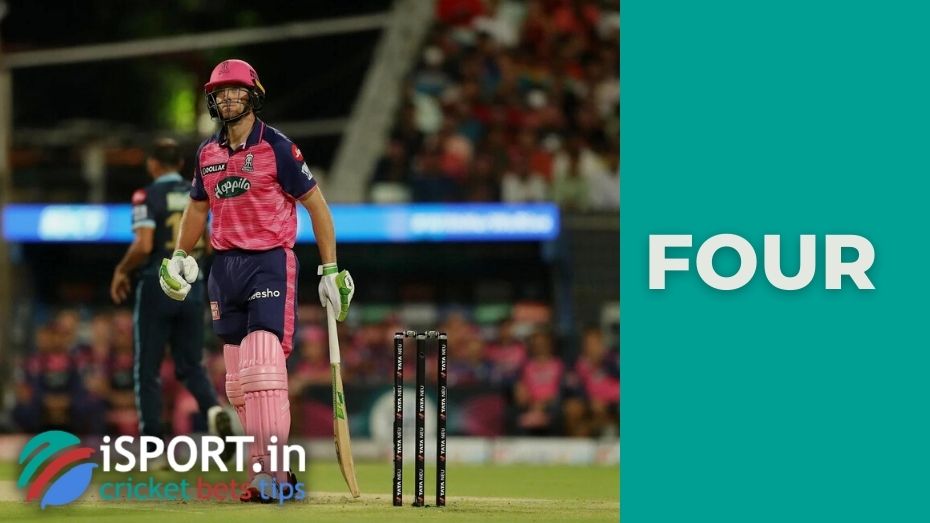 Basically, in every team sport, the team that scores the most points wins. In another way, in cricket, points are called runs. They can be earned in two ways: either move along the pitch from one wicket to another or strike the ball so hard that it can cross the boundary of the playing field.
If the ball crosses the boundary immediately, without bouncing off the ground, it will bring six runs to the batsman. If the ball crosses the field's boundary after the rebound, a little less is given – 4 runs.
Also, four runs can be counted as an overthrow. This happens when a fielder catches the ball, throws it to another player, and the ball, without reaching the partner, flies over the field's border (that is, no one caught it). In this case, all the runs of the batsmen plus an additional four runs are counted.
Four runs can be counted simultaneously in the event of the ball leaving the field, as well as with the help of runs. In such a situation in cricket, they say that the batsman has collected all run four.
According to statistics, on average, teams usually earn from 50 to 150 borderline four runs per first-class match.
You can bet on your favorite team with Betwinner promo code.