Mecca of cricket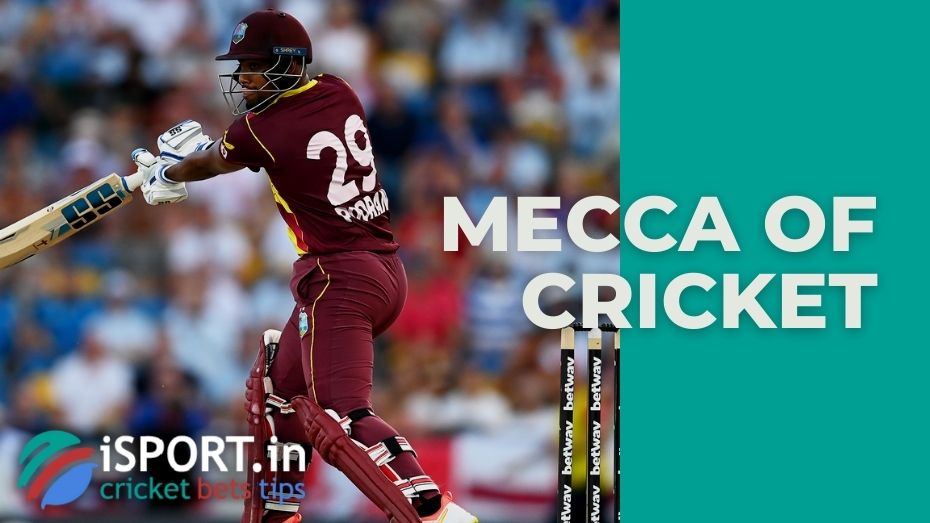 What do you think the phrase Mecca of cricket means? It sounds like it's something sacred, noble, or unique, doesn't it? It is. We have collected information for you on why some stadiums in cricket are called Mecca or Home of cricket. In addition, we analyze what medium-pace is and when it is better to use this serving technique.
Mecca of cricket – meaning of the phrase
Mecca of cricket is unofficially called the English stadium Lord's Cricket Ground. The site is named after the English professional cricketer – Thomas Lord. Lord's was built in 1814. Why was the stadium named Mecca of cricket? Because it was the first official cricket field. Home is one of the synonyms for Mecca. So, you can hear how Lord's Cricket Ground is also called Home of cricket.
Today, the historical team owns the stadium – Marylebone Cricket Club (read more about it in a separate article). In addition, Lord's leases the internal governing body of cricket – England and Wales Cricket Board. The stadium celebrated its 200th anniversary in 2014. In honor of this, a One Day International match was played at Lord's between Marylebone Cricket Club (commanded by the famous Indian cricketer Sachin Ramesh Tendulkar) and Rest of the World XI (captain – Australian Shane Warne). The exhibition match ended with a 7-wicket victory for the MCC.
By the way, today, different stadiums in each country can be called Mecca of cricket. For example, in India, cricket fans think that the Home of Cricket is a stadium called Eden Gardens. The site was opened in 1864. It is the oldest in the country and the second largest (capacity 80,000 people).
For Australia, the Mecca of cricket is the multifunctional sports stadium Melbourne Cricket Ground built in 1853. According to official figures, this is the largest stadium in the Southern Hemisphere. In addition, MCG is in the TOP-10 largest sites in the world. The Australian stadium has a capacity of 100,024 people.
You can bet on your favorite team with Betwinner promo code.